Cycling in the Dandenong Ranges
The Dandenong Ranges are one of Melbourne's most popular cycling playgrounds.  It's an escape from the hustle and bustle of crazy city life and will take you into a world of hidden delights.  It's so easy to fall in love with the Dandenong Ranges and has some of the greatest climbing that metropolitan Melbourne has to offer.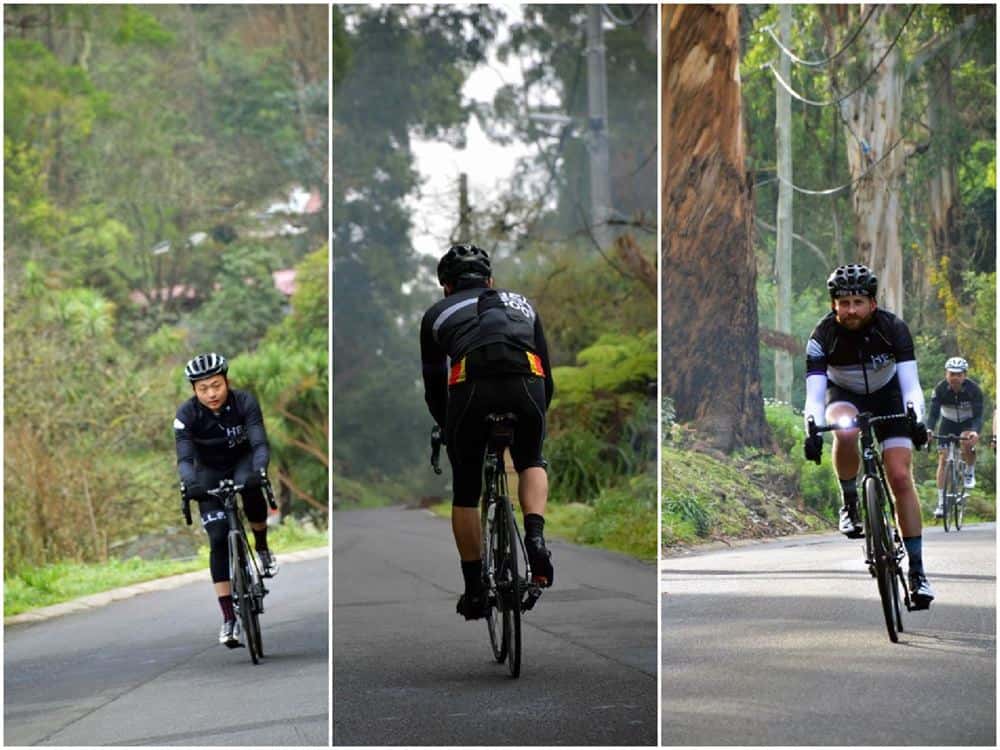 There is such a great variety of climbs to choose from.  You can easily mix and match your rides, which will make every ride feel unique and original.  No matter which route you choose you're guaranteed that it's going to be steep.  But it's not all about the bike.  After all, there's no secret that the Dandenong's have some of Melbourne's best restaurants and Cafés, and what better way to build up an appetite than to cycle in the hills.
It's exciting the growth and the popularity of cycling around the Dandenong's.  We are starting to see more and more riders flying in from interstate just to cycle around the Dandenong Ranges as its reputation grows.  All up cycling is bringing in valuable tourism $ to the area, and a number of new jobs have been created in order to cater for the high volume of cyclists who visit the region on a weekly basis.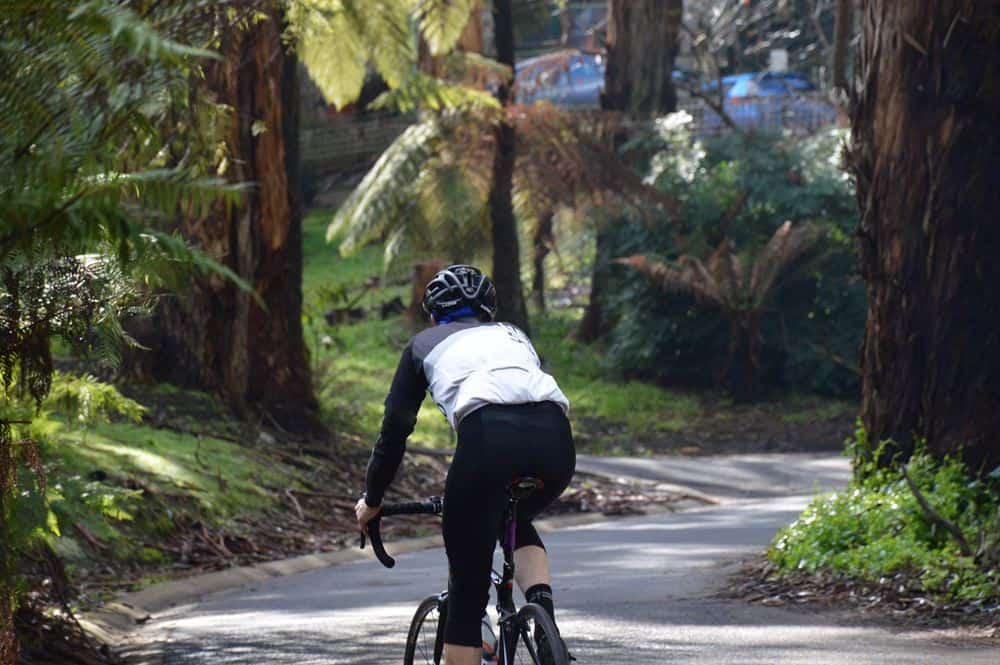 If you're not a cyclist.  Maybe you're wondering what all the fuss is about?  You may have seen the odd cyclist up in the hills.  Hunched over their handlebars gasping for breath, fighting tooth & nail to get up the hill.  Sure it may look hard, but it's something which can't be explained.  It has to be experienced, to understand how truly a magical it is to cycle in the Dandenong Ranges.
If you have never climbed the Dandenong's before then maybe it's time….
How to get there:
The Dandenong Ranges are located approximately 35 km east of Melbourne and offer climbs that suit riders of all abilities.  Some choose to ride out from home, however, there is plenty of parking options at the base of the Ranges at towns such as The Basin, Upper Ferntree Gully & Montrose.  Please be mindful that most of the villages in the Dandenong's have limited parking, so please consider parking at the base of the Dandenong's.
Alternatively, you can also use Public Transport, and there are train services to Ferntree Gully, Upper Ferntree Gully, Upwey & Belgrave.
Safety when cycling:
The roads around the Dandenong Ranges are quite narrow and there are a number of blind corners.  Cyclists should ride single file and keep as safely to the left as possible.  Riders should wear high visibility clothing when riding and should use good lights to help vehicles see you from a distance.
This article was written by Brendan Edwards.   If you want to discover the best places to ride around the Dandenong Ranges then I can highly recommend head to his Website.  A site dedicated to helping you find fun and adventure in the hills.
WEBSITE: http://www.thedandenongranges.com/