Mt Juliet Bushwalking Track, Yarra Valley
Mt  Juliet is popular as a training hike for the Kokoda Track in Paua New Guinea and is quite a tough hike as the track is very steep for about 2 km. The 1000 Steps is also used as a training hike, Juliet is much tougher and far less crowded though! If you seek a gentle alternative, try the Rainforest Gallery walk near Warburton.
The return walk is on the same track and requires navigating over fallen trees, loose dirt as well as rocks in sections. It is mostly shaded, which is a good thing on warm days, and the reward of the stone Cairn on the summit makes the walk well worth doing. Built in the late 1800's, the cairn is one of the few remaining Trig points in Victoria.
Burnt out in the 1939 bushfires and just missing the same fate in 2009, the summit now has mature trees that block views across the valley, but it is still a lovely spot to arrive at.
Mt Juliet Walk Notes
Height: 1120 metres
Total Ascent from the Parking area: 912 metres.
Distance: Official distance from the starting point on the Maroondah Highway: 4.5 km each way
We used the WikiLoc App to track the walk and the distance from the car to the summit came to 5.75 km. There seems to be a discrepancy for whatever reason…
Time Required: Up to 4 hours each way. We did not rush, anyone who is super fit will reduce this time frame greatly.
Grade: 4 out of 5 (Australian Walking Track Grading System)
Fitness Level Required: It is said this walk requires a high level of fitness, we are both over 50, have reasonable fitness levels and survived to hike another day! Previous hiking experience is required as this is not a hike suited to beginners as it would no doubt curtail any desire to continue hiking as a hobby.
Warnings:
Be prepared for a long, steep slog after the initial gentle incline.
Descending Mt Juliet is tricky, don't expect it to be quicker than the ascent as trying not to slip over is a real challenge. We'll not confess to our own near mishaps on the way down…
Take at least 2 litres of water and plenty of nibbles. You'll need it.
Allow enough time to enjoy being at the summit.
Do not do this hike in extreme weather. High winds or rain can make this a dangerous hike.
Getting There:
The start of the walking track is on the Maroondah Highway at Track 3 | Get Directions
From the Coles Supermarket in Healesville, it is approximately 9.5 km following the Maroondah Highway towards Alexandra.
The Mt Juliet Walking track sign is easy to spot and there is space to park about 6 cars beside the road.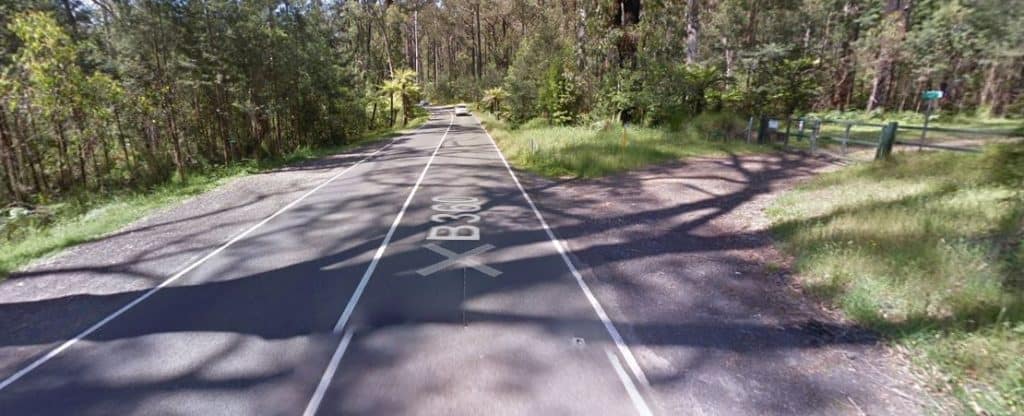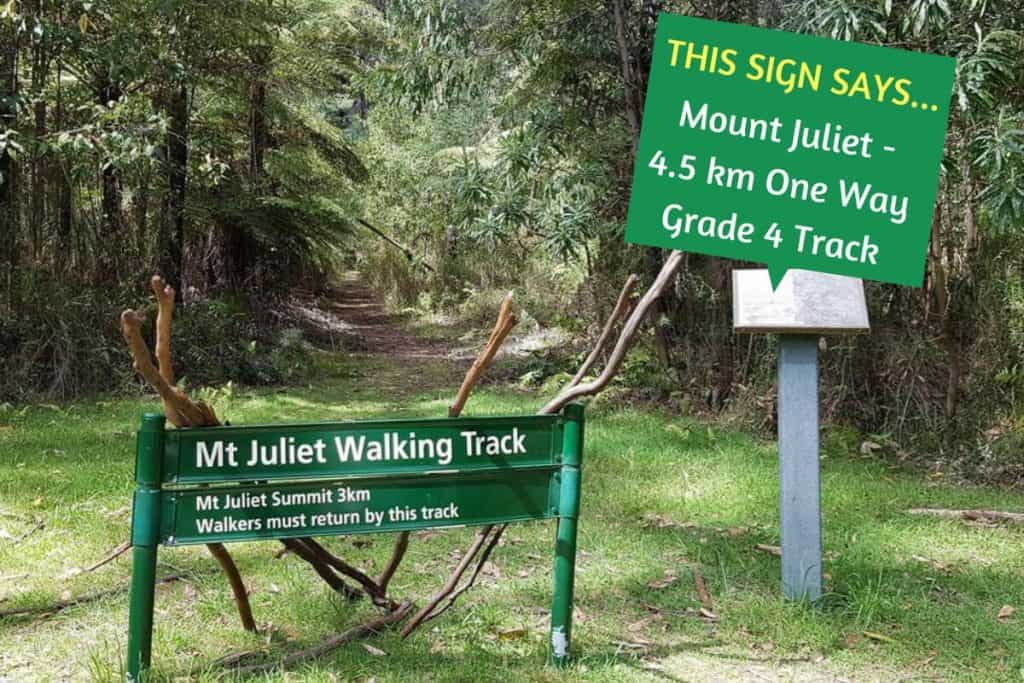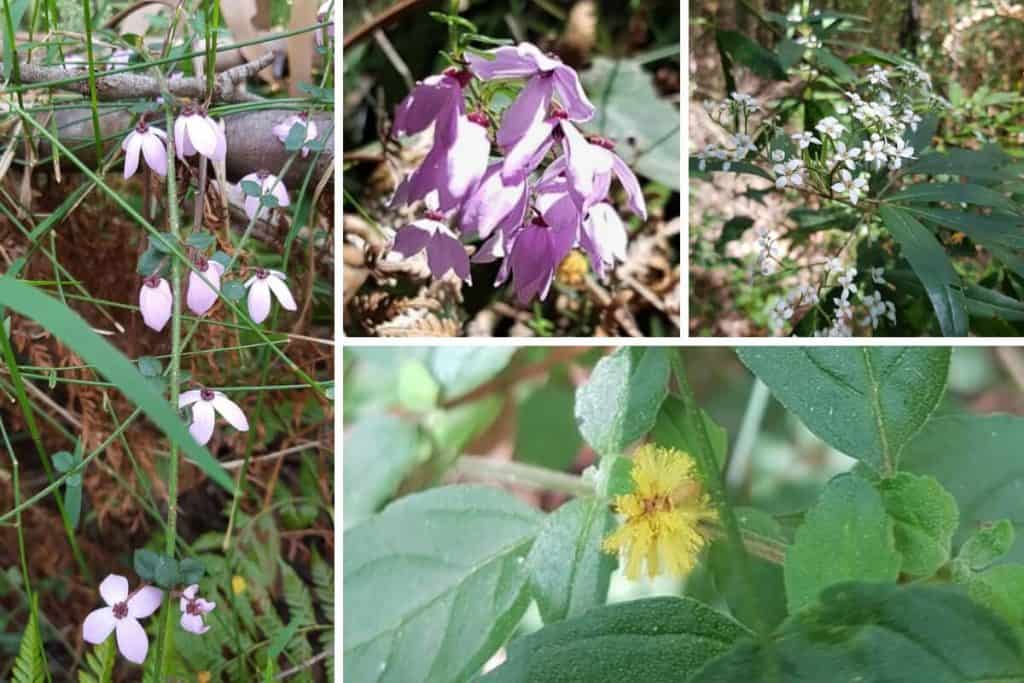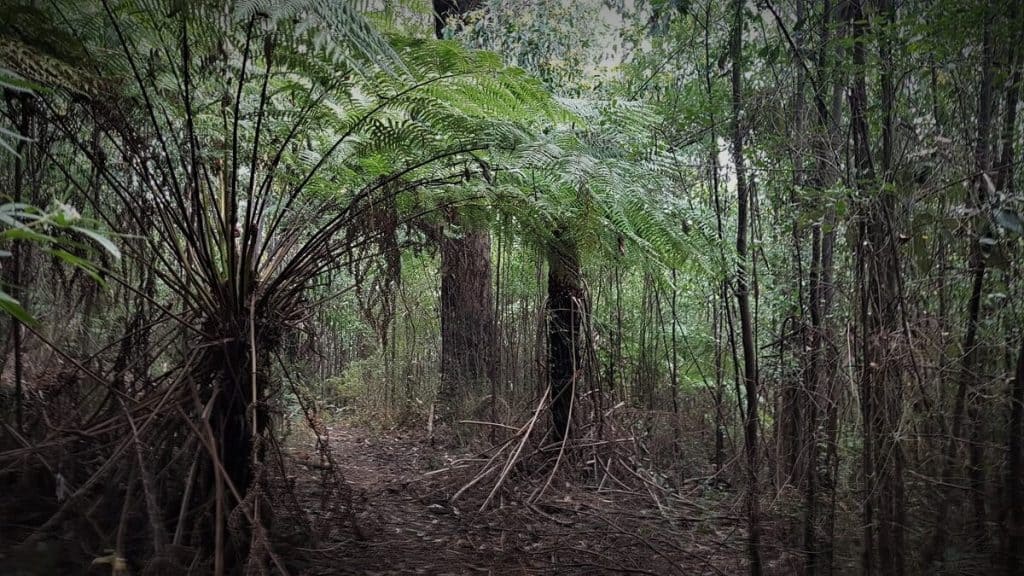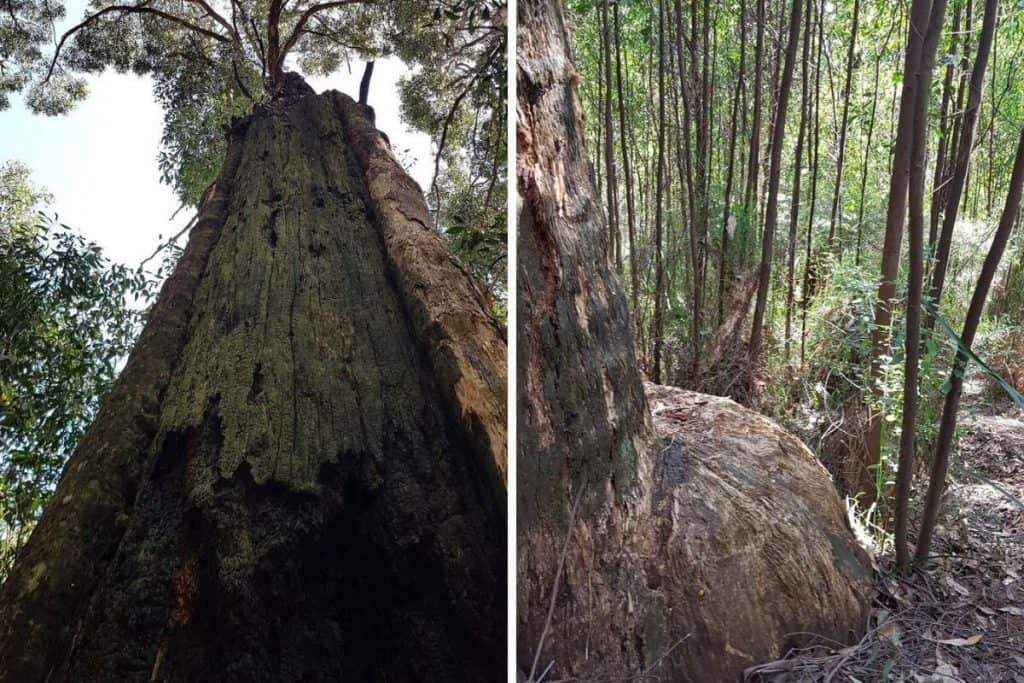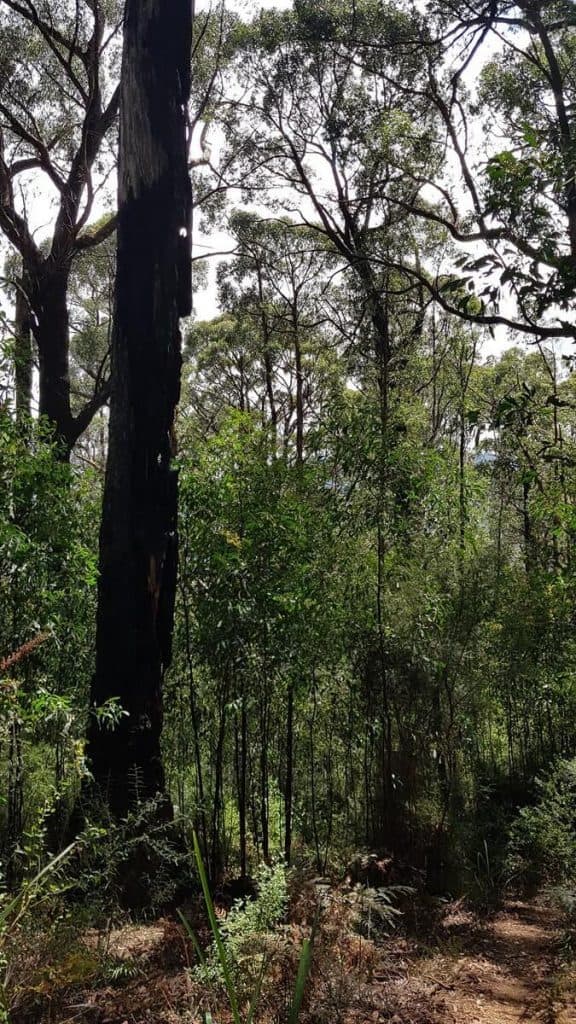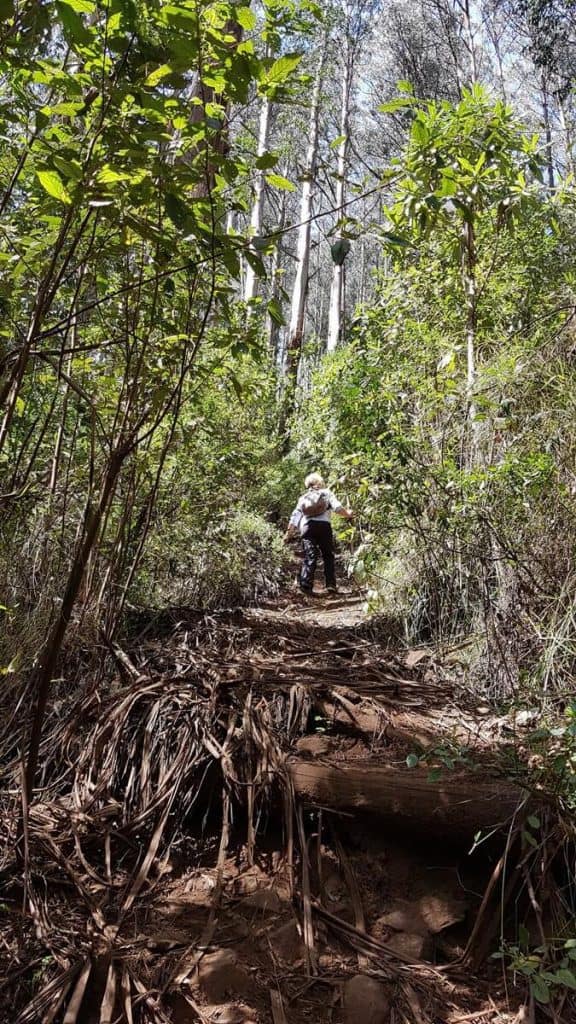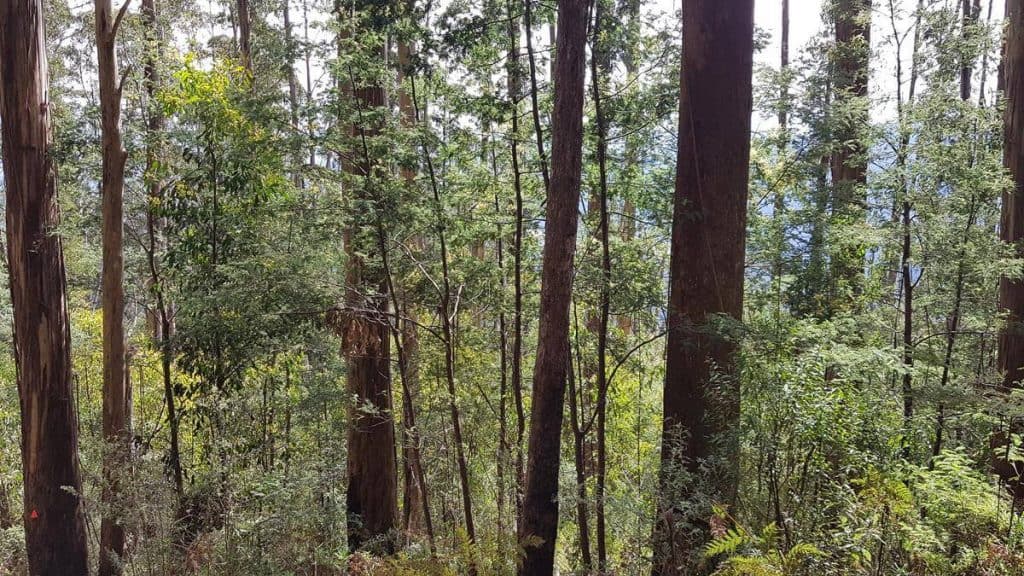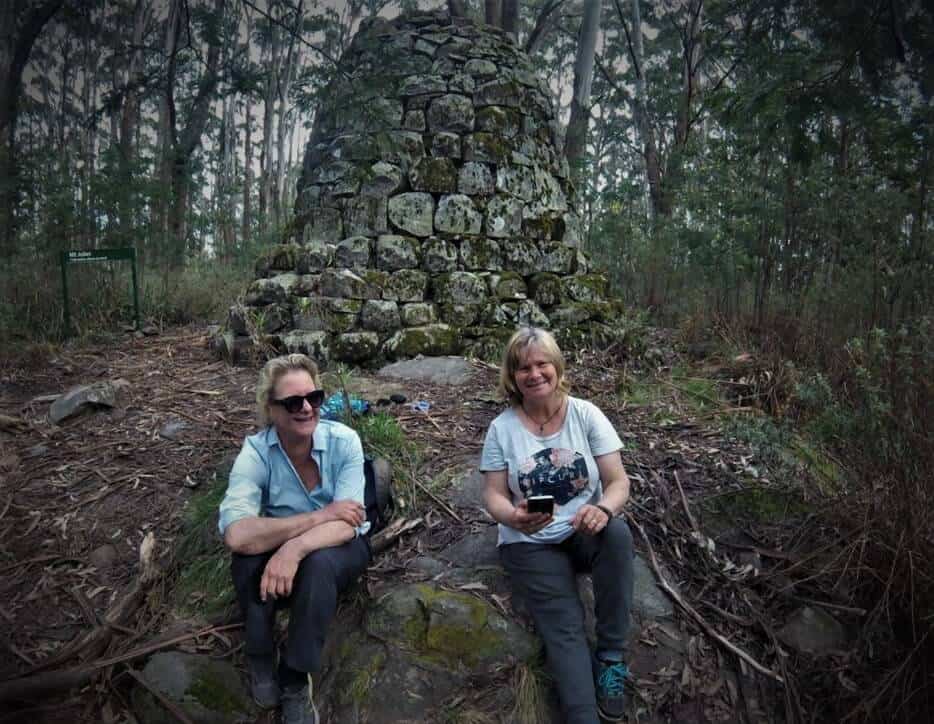 Accommodation Nearby Mt Juliet
There is no shortage of accommodation in the area and Healesville is a good base for walks and wineries too.