Unique, Quirky Stays in the Dandenong Ranges
In the Dandenong Ranges, we have plenty of spectacular places to stay, these are some of our favourites…
This article may include affiliate links. Please read our disclaimer.
---
JOIN AIRBNB and receive $35 (or more) credit to use on your first booking, anywhere in the world.
---
Alkira Eco-Glamping Retreat, Emerald
How about spending time in a straw-bale yurt on 40-acres with views of the Warburton Ranges. This unique stay is definitely one to add to your list.
---
Windsong, Private Garden, and Spa on Mt Dandenong
Views of Port Phillip Bay, a lush private garden, and a luxurious double spa all make this cottage stay rather special. Enjoy breakfast on the deck and listen to the birds…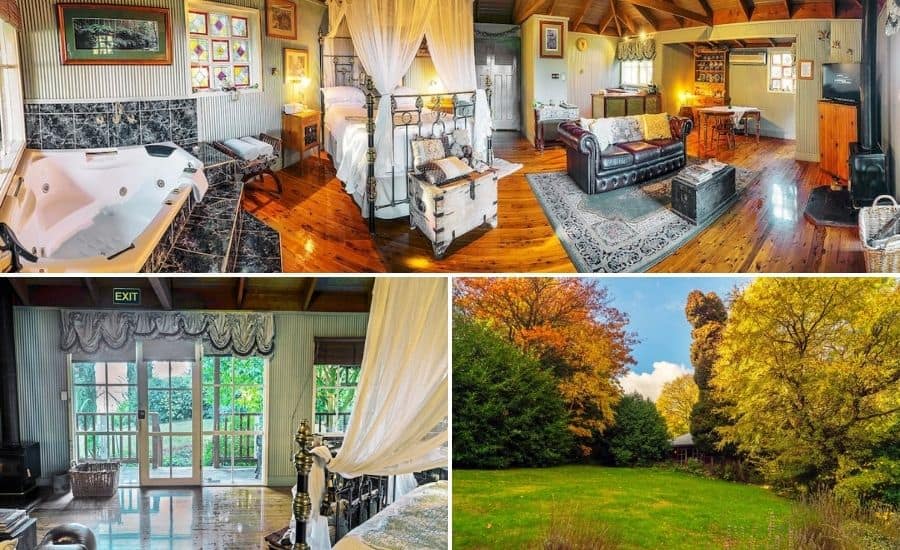 ---
Vintage Caravan with a Rainforest Gully walk, Olinda
Enjoy a weekend or holiday in the Dandenongs in a 1959 Vintage caravan. This pretty little caravan has mostly original features and an ensuite just a few steps away. Guests can follow a little rainforest track by a creek which is on this 5-acre property, explore the beautiful garden, hang in a hammock, or relax by the chiminea, maybe roast a marshmallow or two…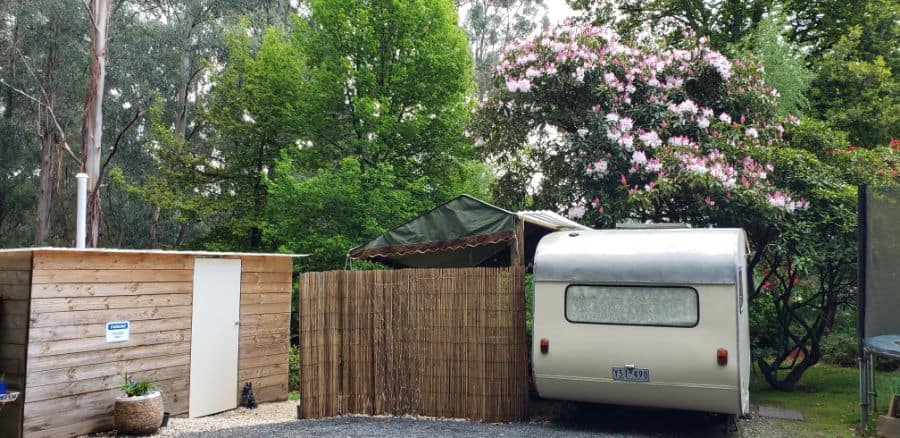 ---
Sunrise Cottage – Mont du Soleil' Estate, Emerald
Described as a 'little bit of France' this gorgeous cottage is set in superb gardens on a 40-acre property and has a rustic charm with everything needed for a magical escape to the Dandenong Ranges.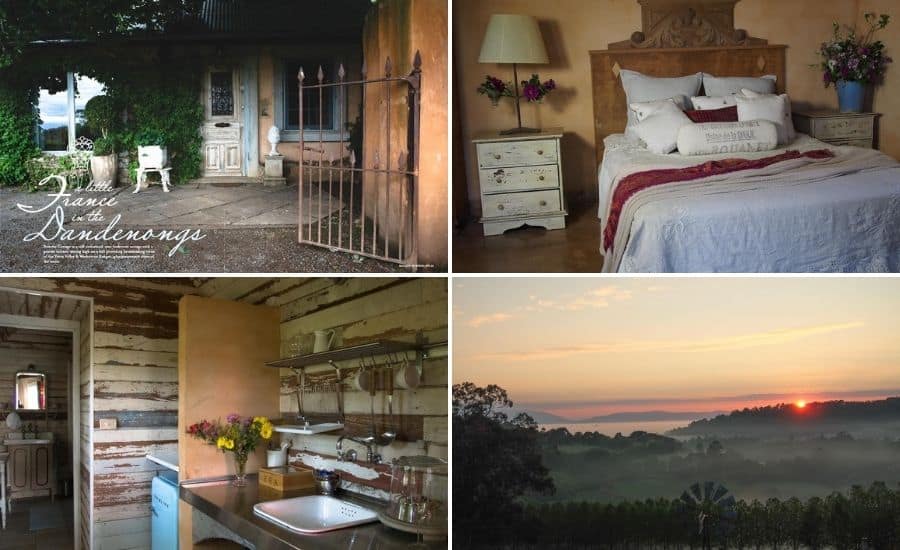 ---
Candlewick Cottage, Mt Dandenong
Candlewick Cottage is ideal for a family, girls' weekend away, wedding guests, or couple who want a whole cottage up high on Mt Dandenong. Beautifully furnished with a private garden and spa…
---
Linden Gardens Rainforest Retreat, Mt Dandenong
With rainforest and garden views from the windows, Lyrebirds visiting and pure luxury, Linden Gardens is a romantic stay close to Willian Ricketts Sanctuary and a short drive to the summit of Mt Dandenong.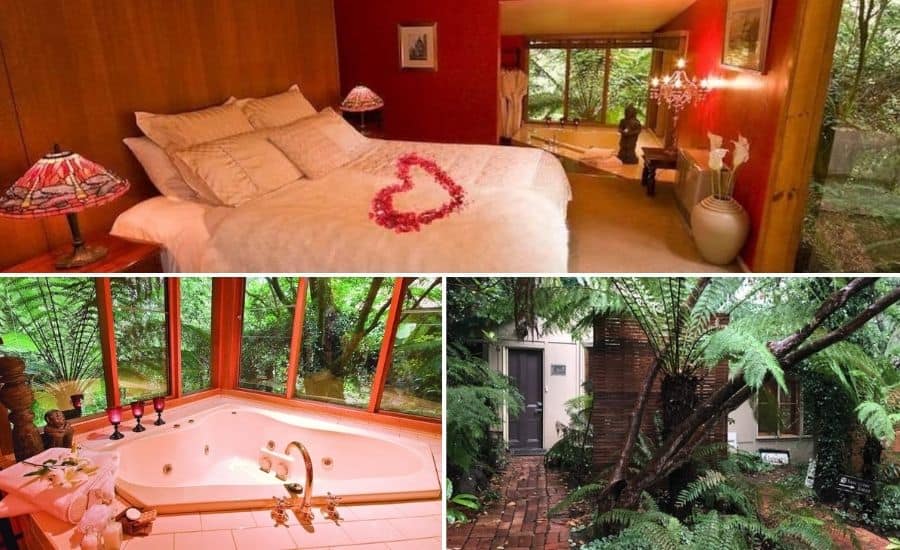 ---
Observatory Views, Mount Dandenong
Some of the best views of any accommodation in the Dandenong Ranges. Enjoy the sunset and city lights, the fireplace, and a wood-fired oven. Situated next door to the Skyhigh Observatory and close to everything the hills are famous for…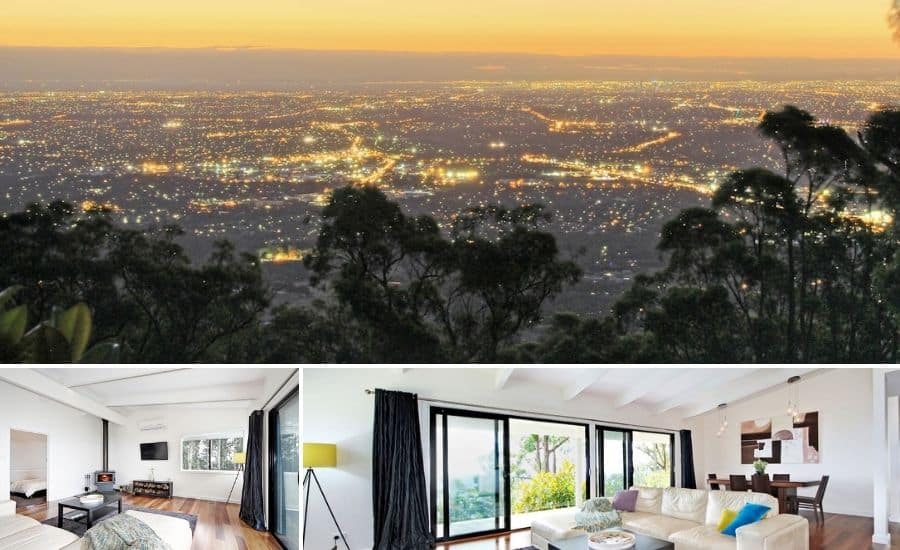 ---

The Great Ocean Road also boasts some amazing Air BnB's, these are 20 of our top, quirky stays.