Kangaroos in the wild, Crystal Brook Park
Kangaroo spotting, a good playground, lots of space for kids to kick a ball, and pleasant bushwalks, Crystal Brook Park is an unexpected surprise close to Melbourne and a beautiful place for a family day out, it is mostly dog-friendly too. On-leash at all times, please.
The walk along the Cardinia reservoir wall takes about 1-hour return, dogs are not allowed in this section of the park. Walkers can also go one-way on the wall and return via walking tracks.
The park offers some well-made tracks that are pram friendly. The bush trails are able to be navigated with a pram that is designed for rougher terrain though it does involve some uphill and downhill sections that can become eroded. This is not signed as pram friendly, it is up to each person to decide if it is suitable for them personally.
Kangaroos are here by the hundreds, though it is possible to believe that to be a myth as some days the 'roos are hard to spot. Early morning and before dusk is generally the best time to see them grazing.
Get Directions to Crystal Brook Park, access is from Wellington Road.
Another really good place to see Kangaroos is Lysterfield Lake. This park has miles of walking trails with some good viewpoints, a lake for swimming in summer, and bike trails. It is not dog-friendly.
Public Transport: It would be time-consuming to get here by bus. The only way to do it would be to use a bus route along Wellington Road.
WALK NOTES:
Messmate Track is approximately 3 km's | 1 hour on a circuit walk.
The reserve is open from dawn till dusk, do check these times though as they can vary.
Dogs must be on-lead at all times and are not allowed on the reservoir wall or kangaroo viewing trail.
Plenty of parking areas.
Toilets are at the Crystal Brook area near the playground.
Wood burning BBQs are for public use with wood provided in nearby bins. BBQs are not to be used on fire-ban days.
The open grassy areas do get soggy in the winter months, but paths are firm.
Messmate Track
From the Crystal Brook parking area simply walk across the parkland to join the trail from either end in the forest.
The walk passes through messmate forest and onto a ridge at Duffy's picnic area and then down again to the open grass area.


Crystal Brook Park, playground, toilets and BBq's. Messmate Trail is through the bushland beyond.
Eastern Grey Kangaroos.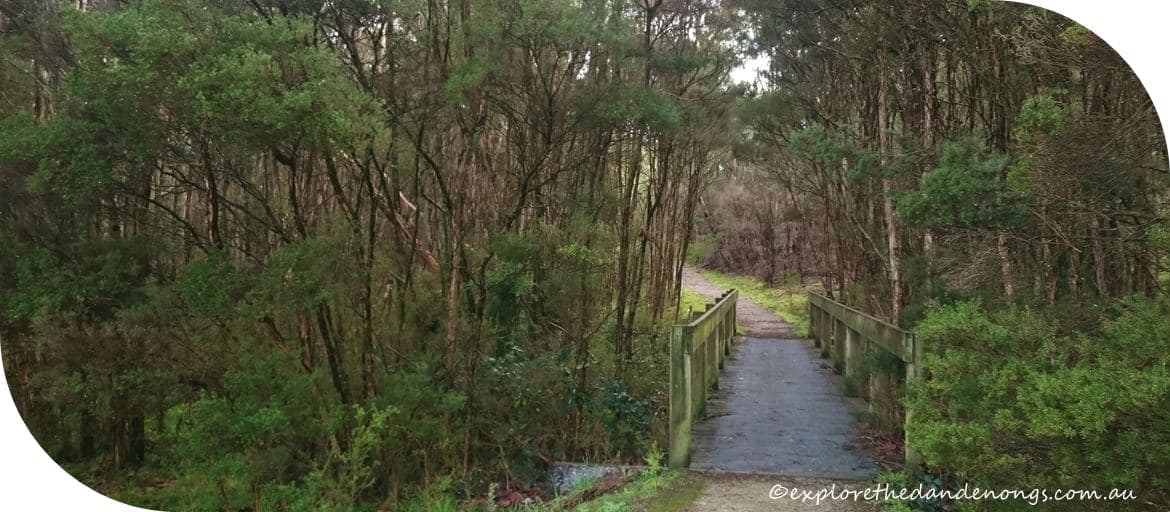 Messmate Trail, passing through Tea-trees. Another trail named 'Tea Tree Trail' leads off further up Messmate Track.
Over a bridge and there is a viewing area looking over a small pond.
Through the Messmate forest…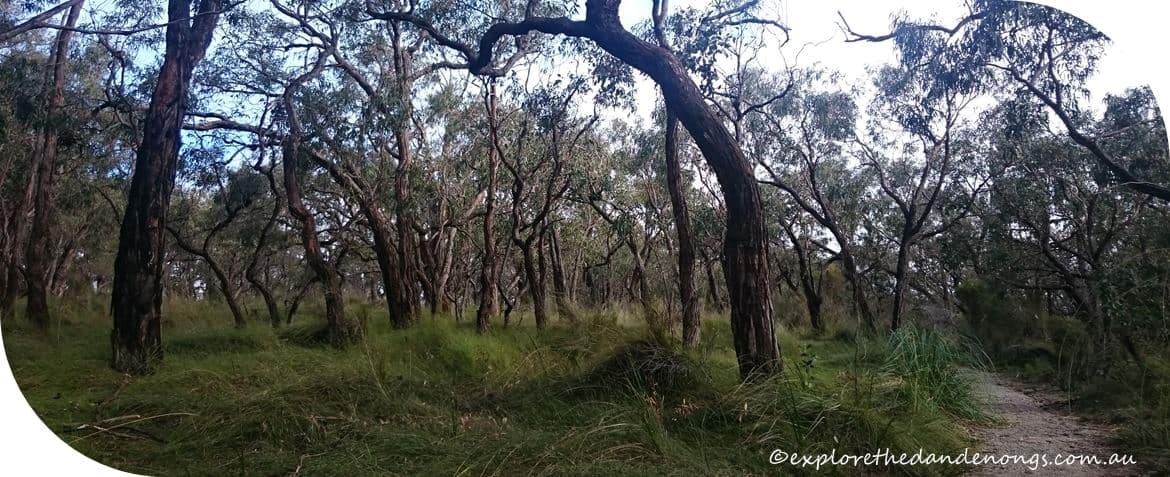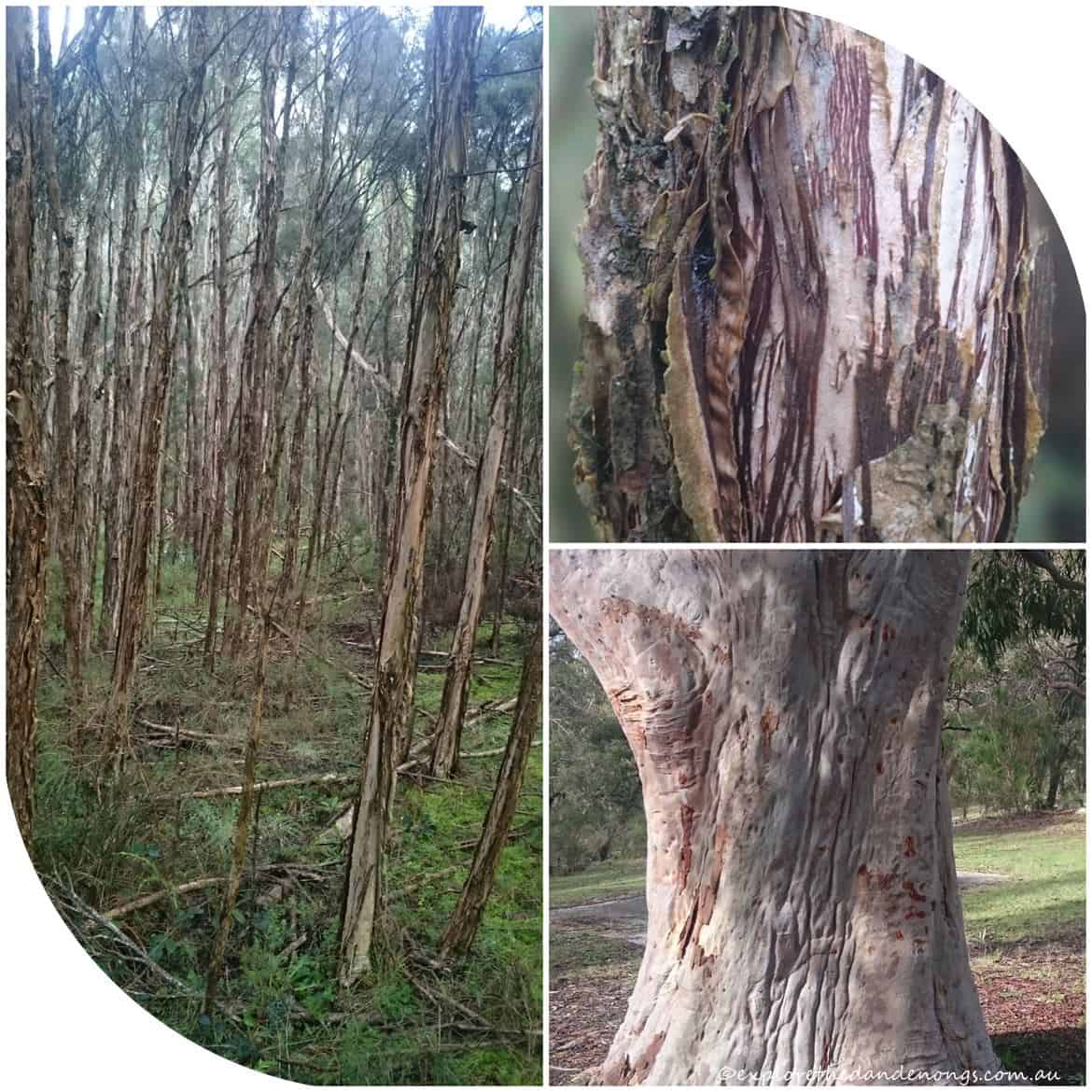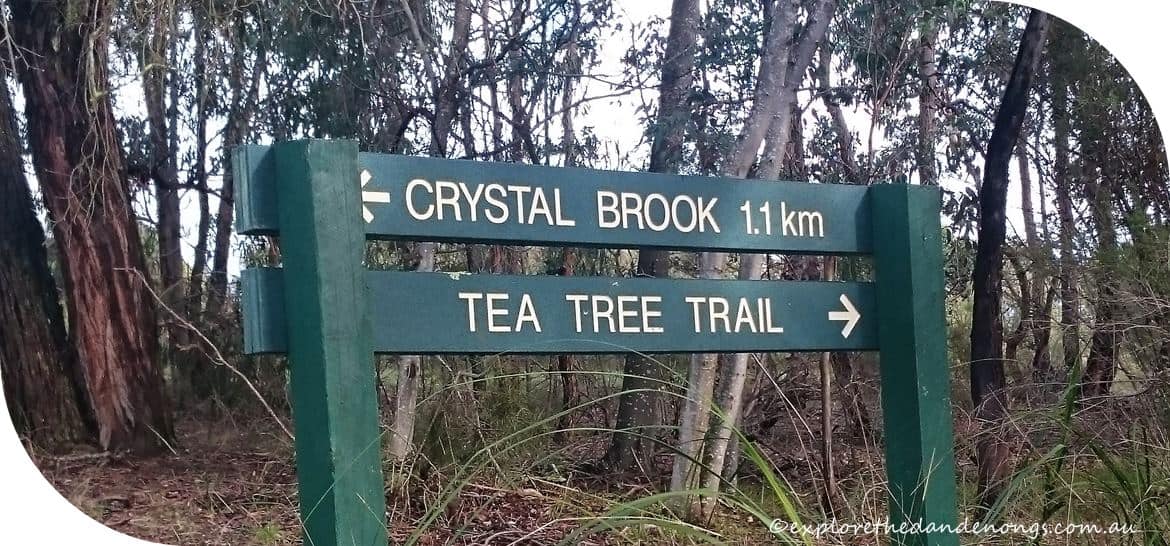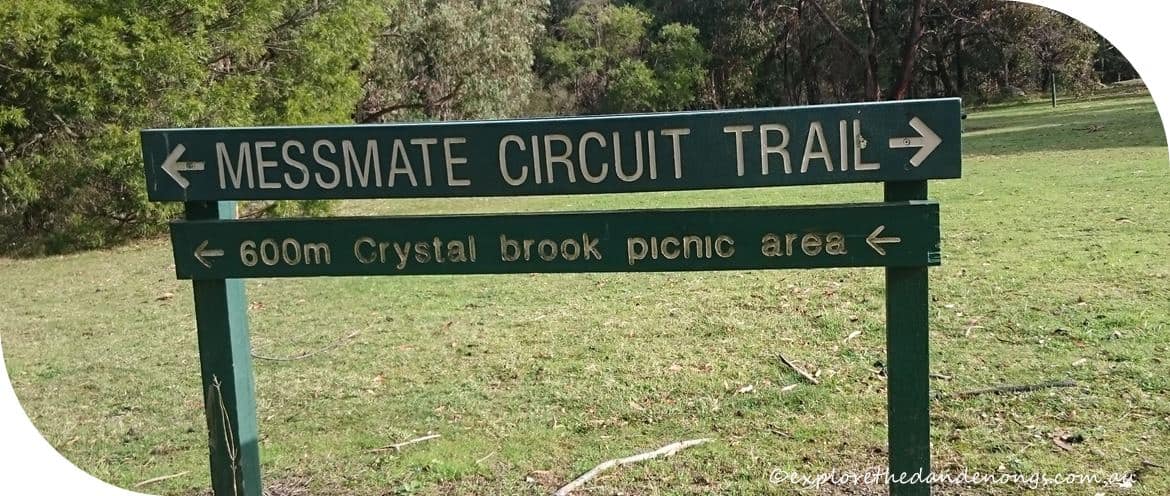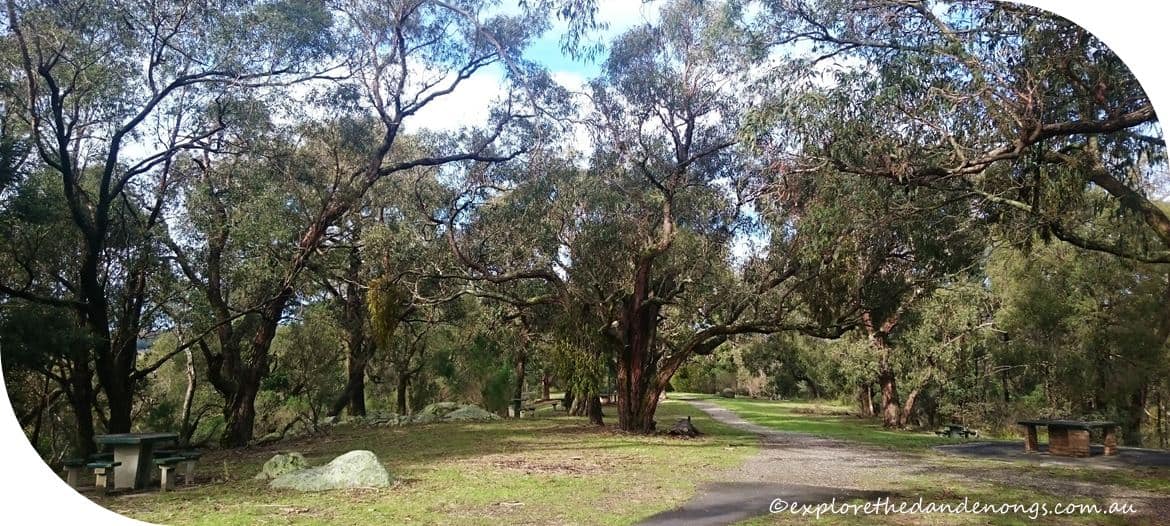 Duffy's Picnic Area, no access for vehicles. A lovely spot to enjoy lunch or afternoon tea perhaps.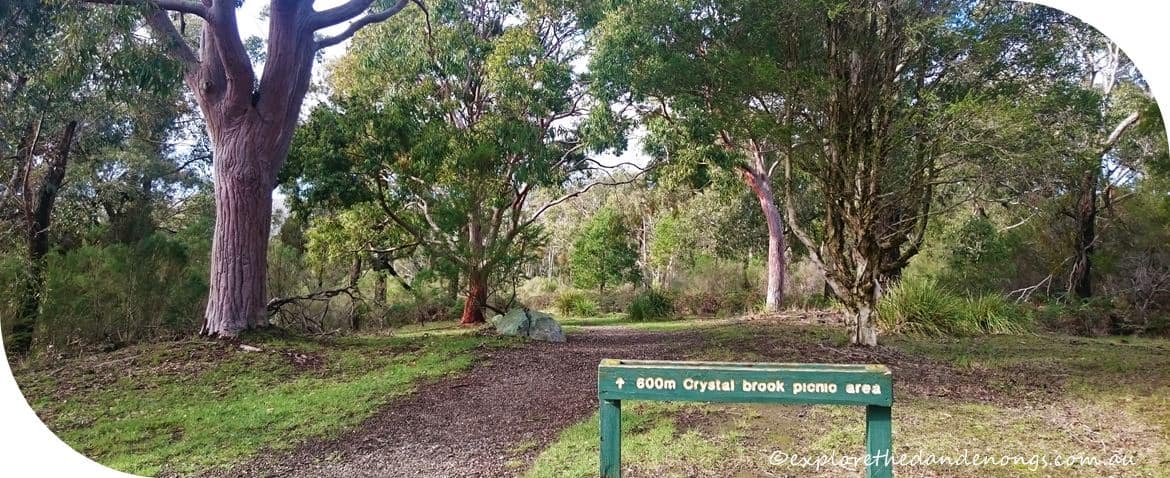 Heading down from Duffy's picnic area. The trail is not difficult though needs some care when walking as it can be a little slippery.

View across to Crystal Brook and the playground with the reservoir wall looming in the background.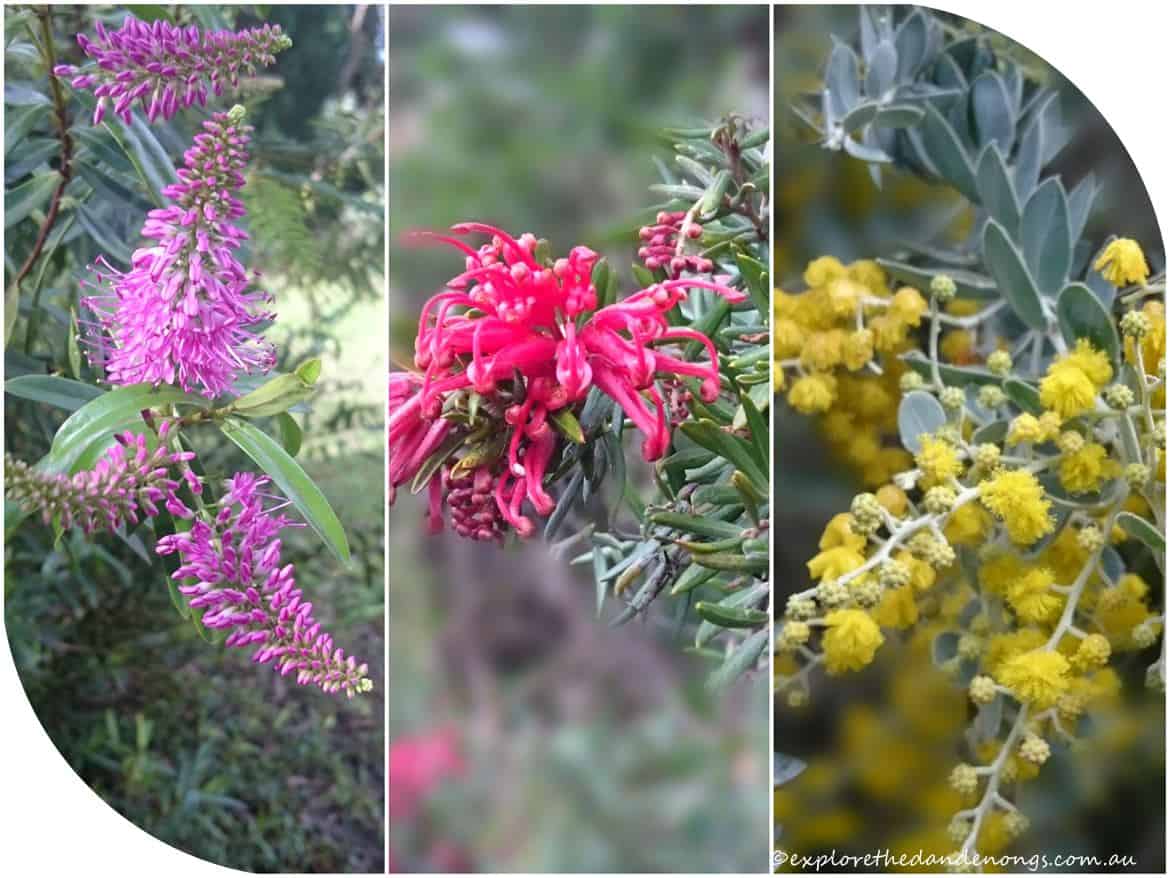 This article may include affiliate links. Please read our disclaimer.