Olinda Golf Course
The Olinda Golf course was closed in 2012 after being open since the 1950s. It was a popular place to play golf and many locals recount times seeing their golf balls disappear down the mountainside or into the bush.
It is now a community area with a new playground installed at the top and open areas below for dogs to run off lead and bushwalkers to use.
GET DIRECTIONS to the parking area at the former golf course.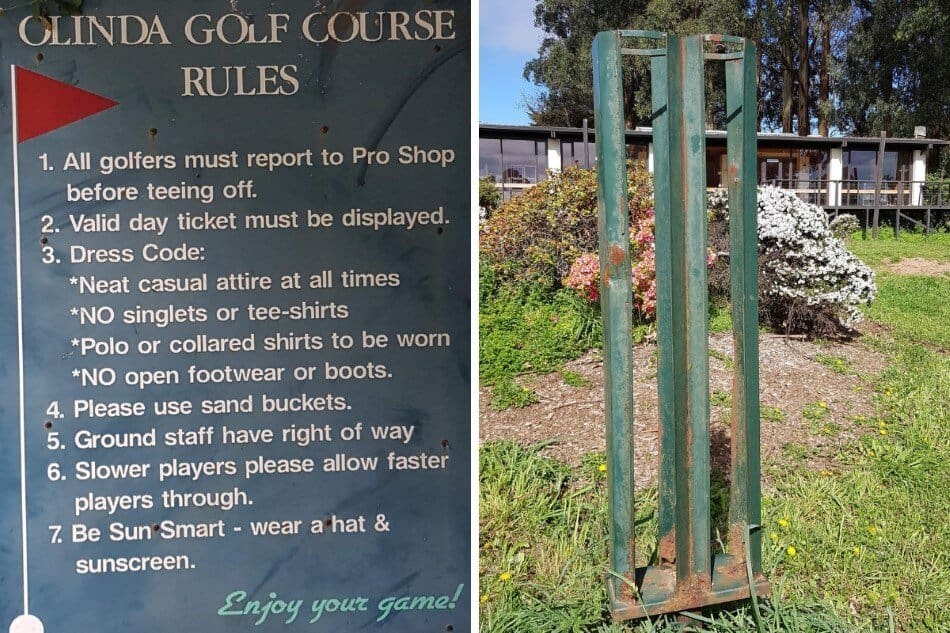 The best place near Melbourne to walk dogs off-lead
If you are seeking spectacular views, acres of land for your dog to run off-leash, and excellent walking trails, yes, the former Olinda golf course in the Dandenong Ranges is definitely one of the best places, near Melbourne, to bring your dog.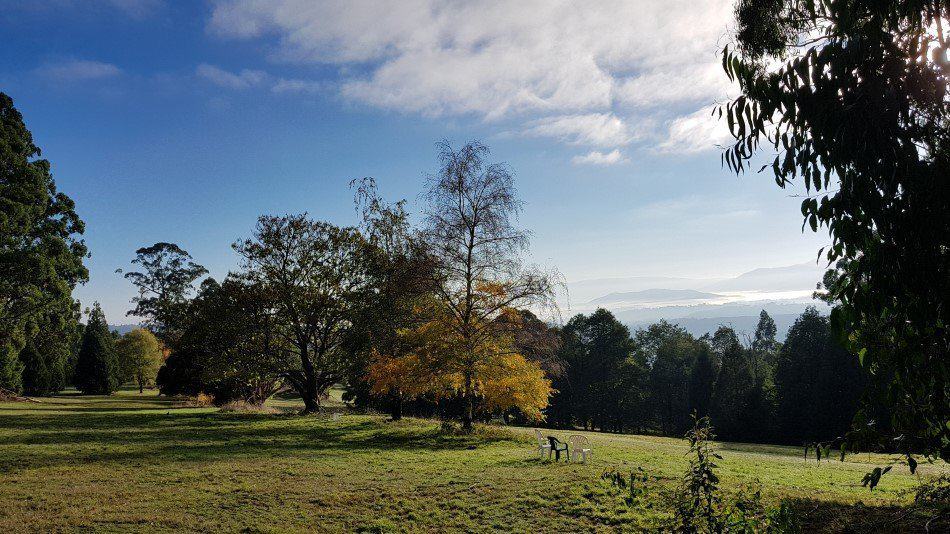 ---
A number of other bushwalks that are dog-friendly (on-lead) can be accessed from the golf course, which can make a walk within the hills into a big day out! Mathias and Rock Track, as well as the Hamer Arboretum, are all stunning walks. Read more here.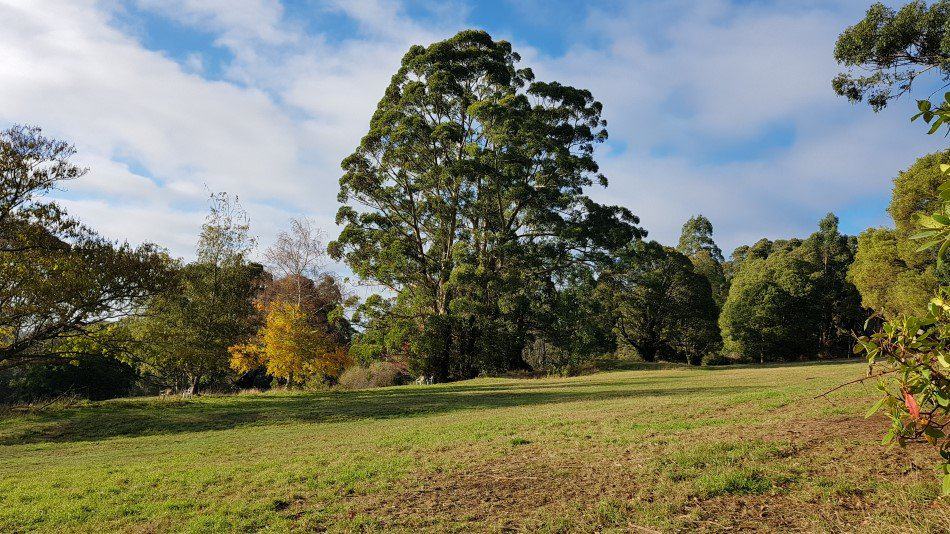 It is so close to Melbourne that a day trip to the Dandenongs is such an easy drive. Loads of cafes nearby and a new playground being built currently at the top of the course means there is something for the kids to be extra excited about too.
Over 50 acres of land to let your besties run free. The mountainous terrain is a brilliant workout for everyone and the views across to the famous Yarra Valley are some of the best to be found in the hills.
If you are seeking some beach walks with your dog, Melbourne has a lot of all year round, and all day, dog-friendly beaches.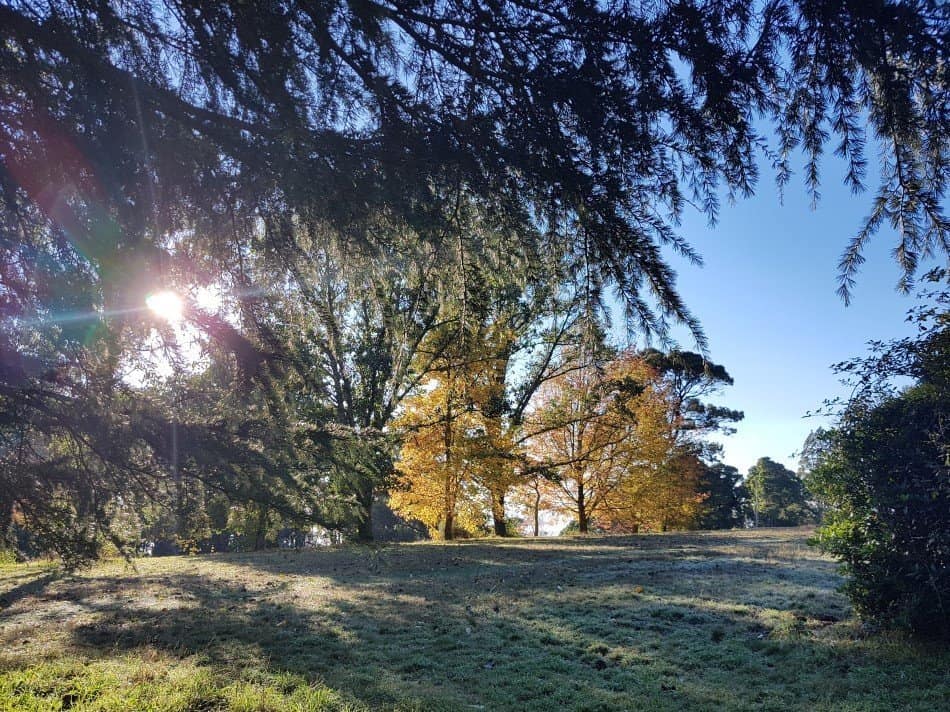 ---
It is a terrible shame that a second sports field has been built on the top, level area of the old golf course and it is something that should not have been done with so little regard for the rest of the community as it is an area that was well used by elderly people and a number of people with serious medical conditions. An alternative plan could have been adopted to place the new oval a little further over so that most of the beauty we are greeted with on entering the land could be preserved. Read more about this fight to preserve our community parkland.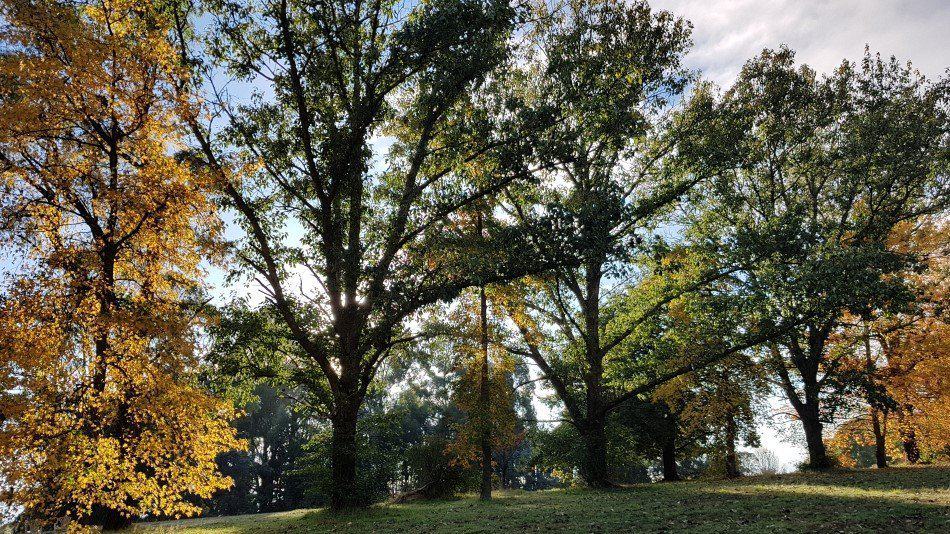 ---