Burkes Lookout, Mount Dandenong
The views over Melbourne and the Bay from Burke's Lookout in the Dandenong Ranges are gorgeous, it is a top viewpoint Mt Dandenong, but it does involve a short walk or even a long walk if you choose to take your time and spend a day in the Dandenongs exploring some beautiful walking tracks. The other nearby viewpoint to visit is Skyhigh, Mt Dandenong.
The area at Burkes Lookout is not set up for groups, no seats, picnic tables, or even a flat area to sit, visitors need to walk along Kyeema Track to reach the best viewpoint. To make your visit into a good hike in the Dandenongs, read about how to get here via the Fire Trail / Glasgow Track, the steepest and hardest climb in the Dandenong Ranges National Park.
---
---
New Year's Eve at Burkes Lookout has become a very popular place to be, it gets crowded and is also not a particularly good spot to watch the fireworks as they are just tiny specs in the distance. Having a picnic out on the former Olinda Golf Course and watching the stars would also be a good spot to hang out with friends.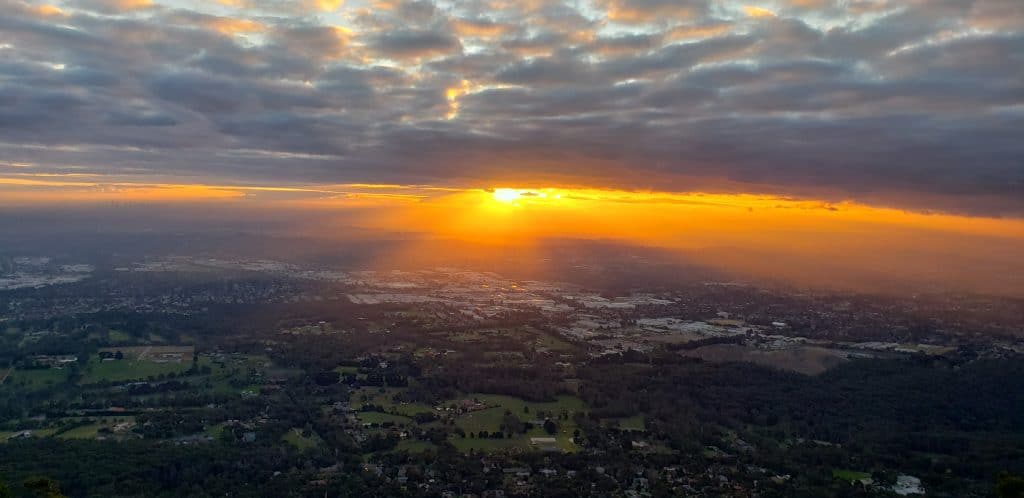 This area is often patrolled by police, particularly after hours, to reduce incidences of dangerous driving, illegal parking, and rowdy groups. Parking fines have been issued recently, please take care to read signs.
Walk Notes
Total Distance: Just under 1 km ( or take the long route via Glasgow Track / The Fire Trail )
Walking time: 20 minutes return
Easy grade walk.
Parking available on Osprey Road (off Ridge Road). The parking is very limited with not many spaces.
Public Transport: An easy way to get to the lookout is on the Bus service along Ridge Road, Mt Dandenong from Croydon or Ferntree Gully. Ask the driver to let you off at Osprey Road/Kyeema Memorial.
No toilets. Nearest public toilets: Olinda or Sky High, Mt Dandenong
Pram-Friendly though can be a bit bumpy. A suitable pram for rougher tracks is ideal.
Depending on the wheelchair type, it may be possible to use this section of the track.
No dogs, bikes or horses allowed.
No Picnic Tables, seats, or flat grassy areas. Plenty of picnic grounds can be found in other parts of the Dandenongs.
---
Burkes Lookout, Mt Dandenong – Directions
From the car park on Osprey Road, head left and follow Kyeema Track along the ridge to the viewpoint. A short distance from the car park is the Kyeema Memorial site.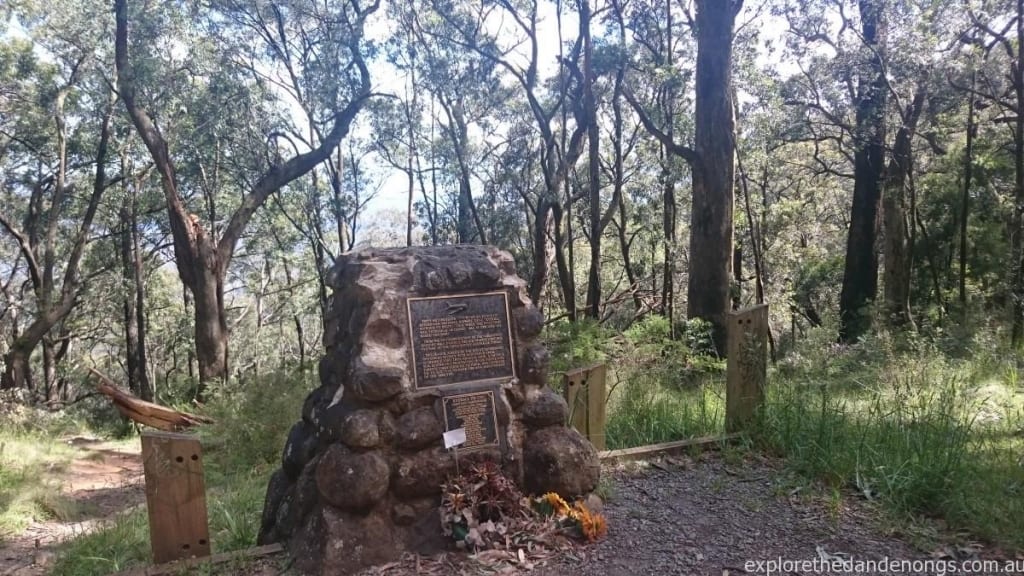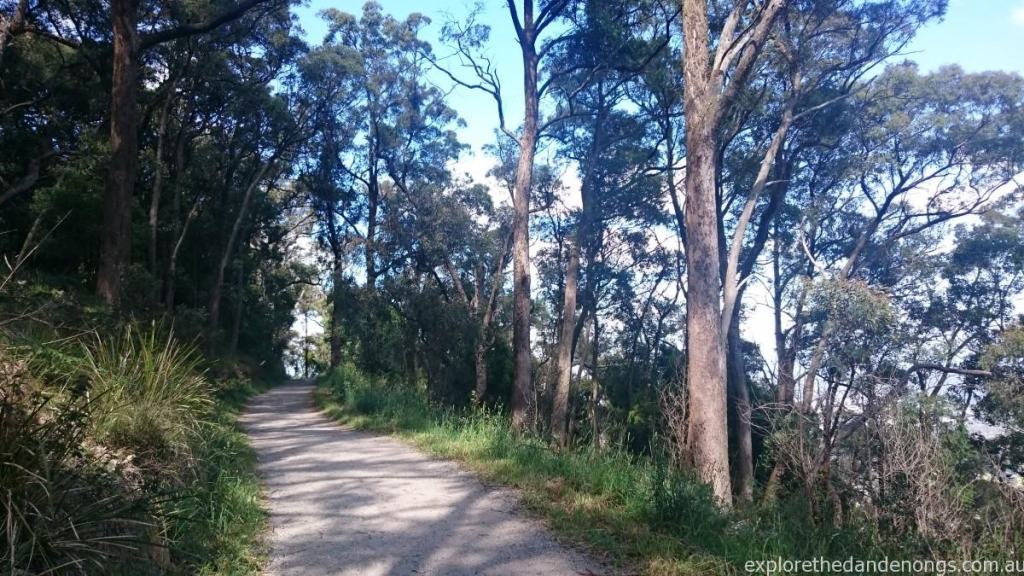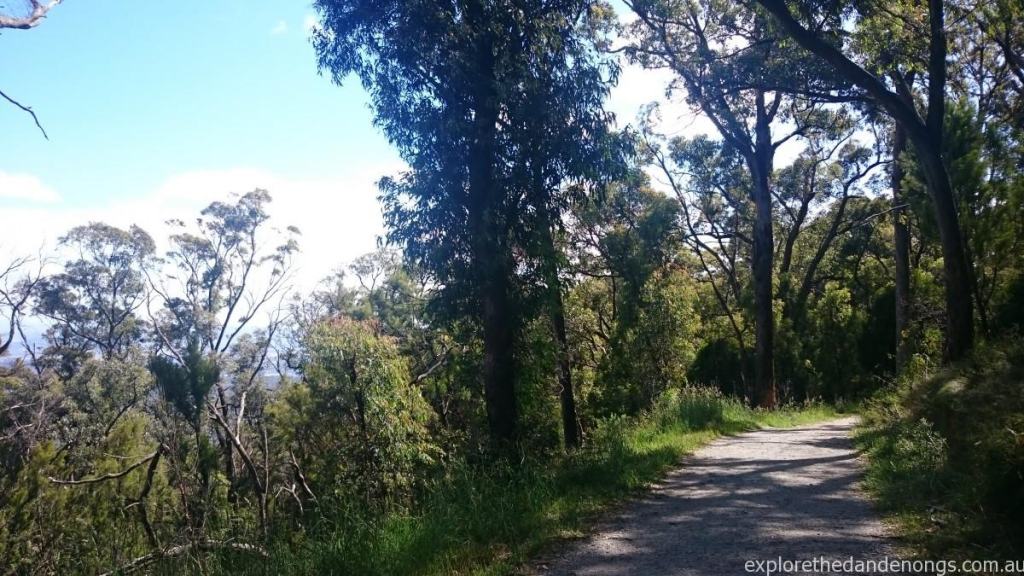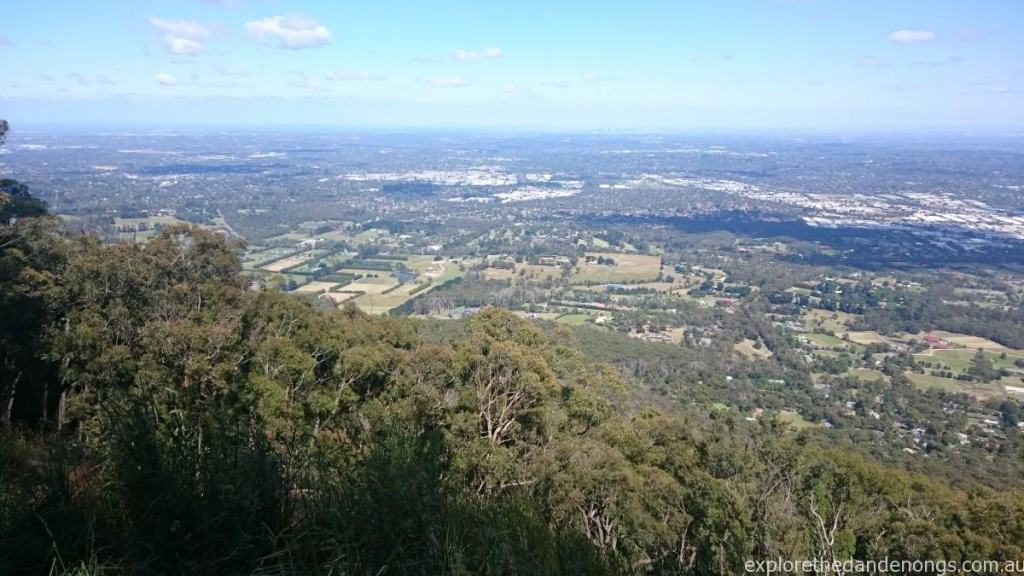 More walks nearby