Mt Dandenong's Western Slopes Bushwalk
The western slopes of Mt Dandenong roll down to the outer suburbs of Melbourne with some stunning views and tough walking as well as easy, undulating terrain.
This hiking trail covers a section of the big bushwalk from Mt Dandenong to Upper Ferntree Gully and the 1000 Steps.
WALK NOTES
Distance: 12kms approx. | 3 – 3.5 hours
Parking –  Opposite the CFA Station on Ridge Road (near Falls Road), Kyeema Parking area, Osprey Road (off Ridge Road),  or SkyHigh, Mt Dandenong.
Toilet facilities at SkyHigh, Mt Dandenong and also in Destiny Point Cafe at 5 Ways, Kalorama (if eating in the cafe).
---
Western Slopes Hiking, Mt Dandenong
These notes start from the Trig Track Parking area opposite the C.F.A. on Ridge Road. They are simple to adapt if you are parking in one of the other suggested locations. The walk can, of course, be done in either direction.
Get Directions to the parking area.
Follow Trig Track heading off to the right from the car parking area, through the forest and down onto the steep and a rather difficult section of the walk. The track has gravel that can be slippery, so take care.

Trig Track evens out again and finally emerges by 5 Ways Kalorama.

From 5 Ways, walk down Old Coach Road to the left a very short distance to then join Old Mountain Road, continue on Old Mountain Road as it becomes a track again.

At the first junction, follow Fireline Track up to the left.

Stay on Fireline Track for about 2 km's until Dacite Track leads off to the left…

Follow Dacite Track up the slope until meeting ZigZag Track.

Stagger up ZigZag Track to the top where it joins Towers Track, heading left.

Walk up Towers Track to Kyeema Track, heading to the left and passing by Burkes Lookout.

It is about 1.5 km's on Kyeema Track until reaching Trig Track going off to the left. Follow for about 1km until reaching the starting point opposite the C.F.A. on Ridge Road.

To access SkyHigh, turn right at Trig Track instead of left on the last section and head uphill.
Heading right from the car park…
From the car park, Trig Track passes through lovely forest with views out over Silvan Reservoir.
Trig Track descent – A short steep section of track with a gravel surface.
Down Old mountain Road, great views across the suburbs, then onto the walking track again.
Follow on up Fireline Track…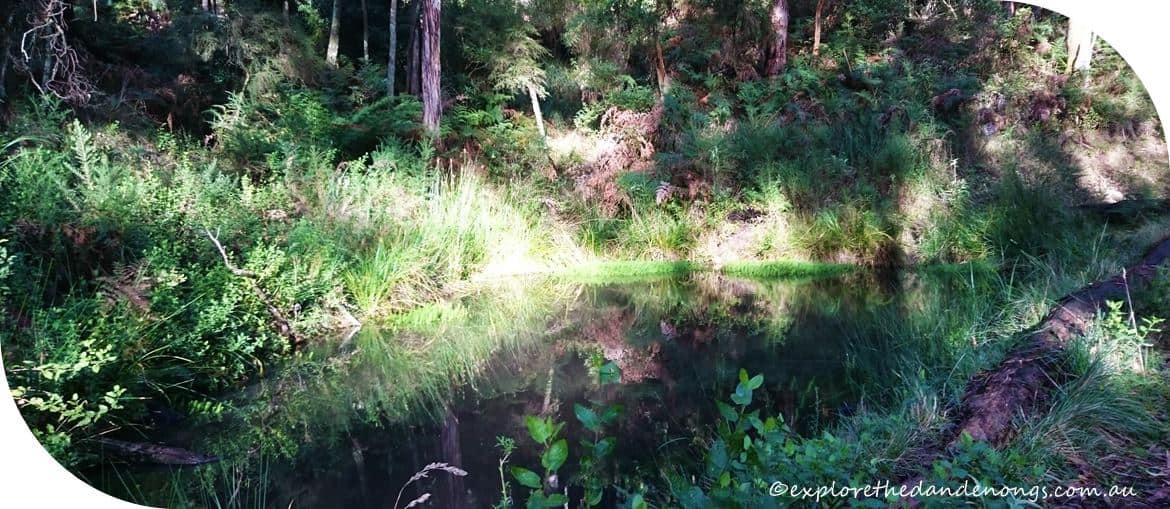 Pretty little water hole beside the track. Not a bad spot to rest-a-while…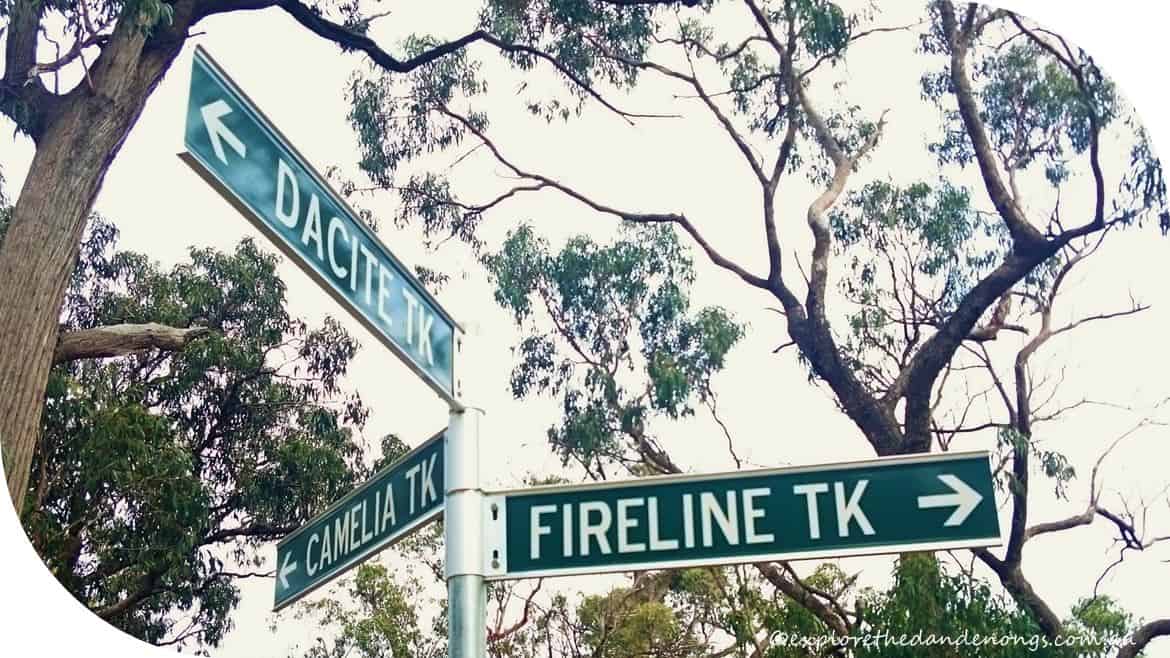 Turn up Dacite Track… (Camelia Track leads down to Doongalla Homestead).
From Dacite, left turn and head up ZigZag Track…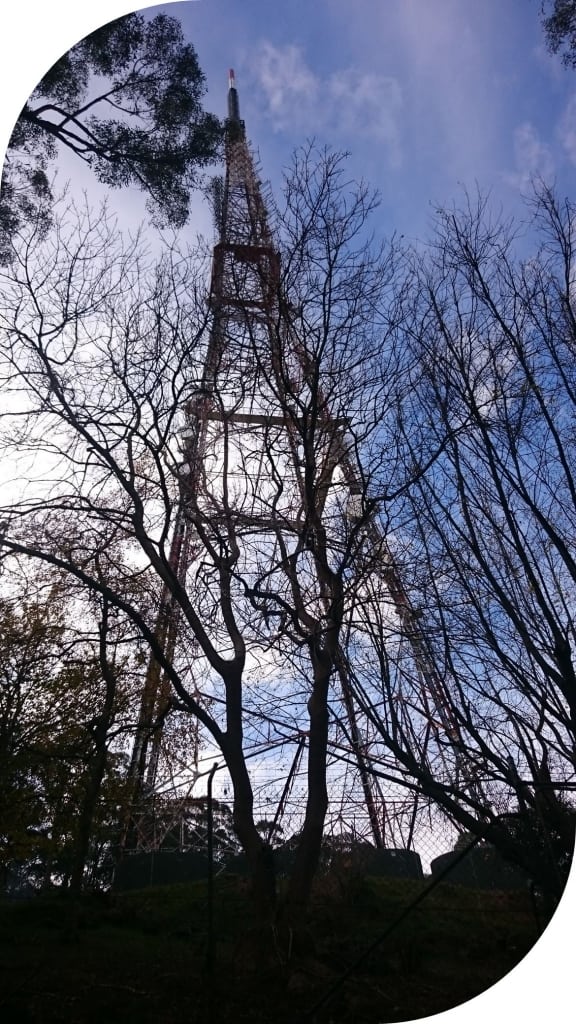 ZigZag Track, then Towers Track…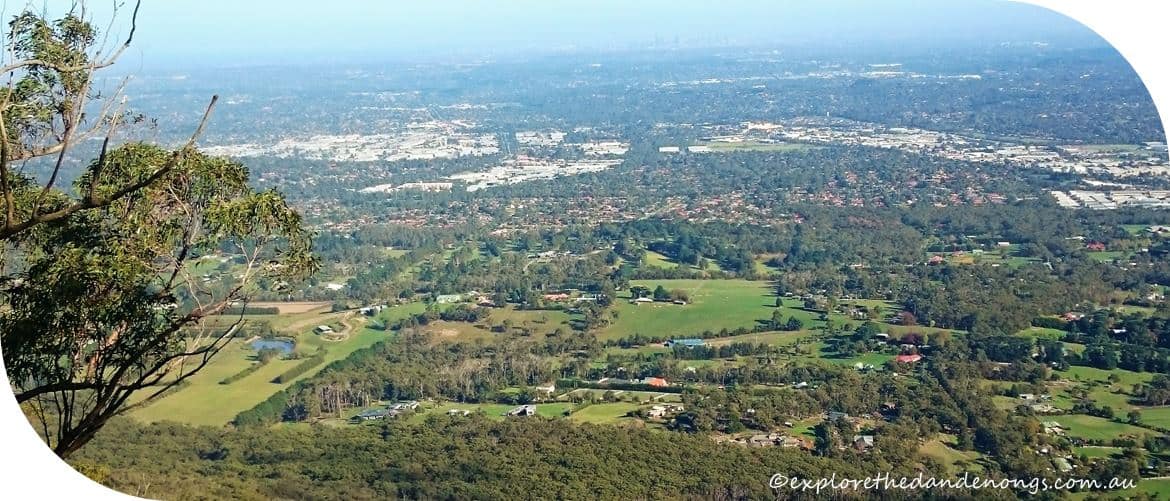 Burkes Lookout, on Kyeema Track, another great little spot to rest-a-while!

Follow Kyeema Track for 1.5 km's from Burkes Lookout until reaching Trig Track again…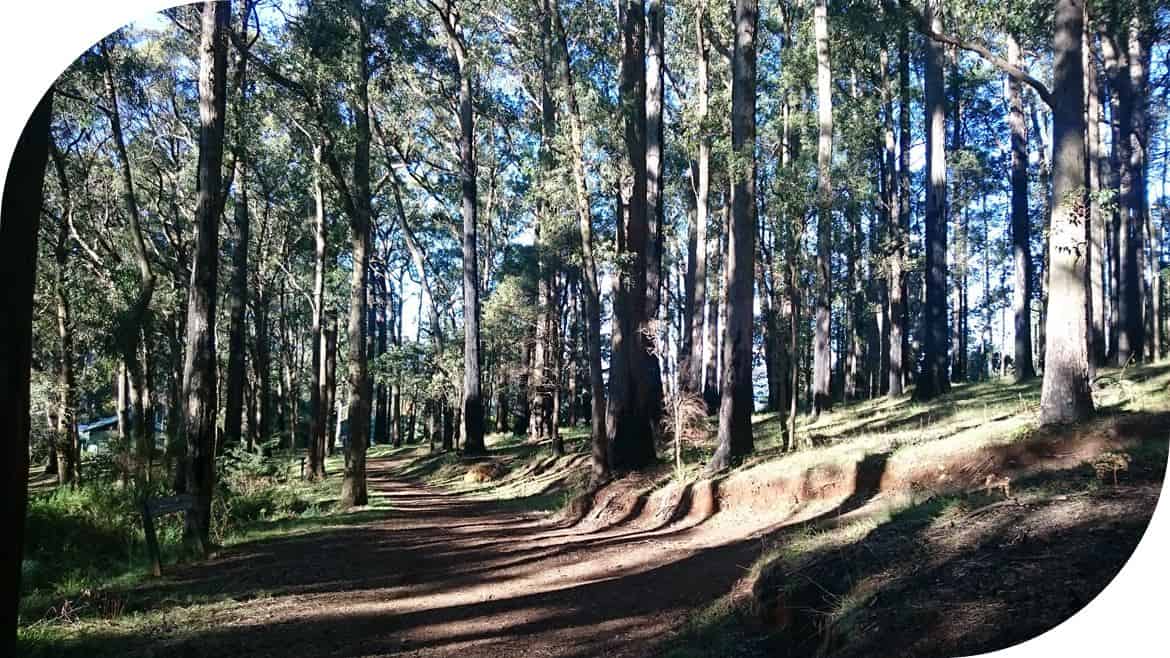 Trig Track leads off to the left to go up to SkyHigh. To continue to the car park opposite the C.F.A, follow Trig Track to the left a little further down.