True Grit Walking Track
The Name 'True Grit' is not an official walking trail as such. It was marked as True Grit on the 'Open Street' map (in 2015) but seems to no longer come under this name. Rather a shame, as the name was appealing somewhat. Hence, this walk has been dubbed 'True Grit' anyway!
This walk has steep, roller coaster, hills and is a great workout for the lungs and legs. It can be slippery underfoot when wet. Another walk with plenty of 'roller coaster' type hiking is the circuit walk around Mt Dandenong.
Walk Notes
Distance: 5.5km's | 2 hours
Medium > Hard
No toilets
No Dogs
Parking on Inverness Road- From the Tourist Road, drive down Inverness a couple of hundred metres, plenty of parking off the road on the right or park at the Mt Evelyn Recreation Reserve as there is usually more parking.
Public Transport: Train to Croydon (closest) or Upper Ferntree Gully. Take bus route no. 688 up into the Dandenongs. About 10 minutes beyond Montrose, get off the bus at the corner of Inverness Road and walk down
Inverness about 200 metres to the start of the walk.
This article may include affiliate links. Please read our disclaimer.
---
True Grit Walk
If you have parked near the Mt Evelyn Recreation Reserve, follow Tramway Track to the top where it joins Wols Track and start from point 9. on the notes.
From the Inverness Road car park, walk uphill to the right about 50 meters until a small trail leads off to the left.
This joins into Wols Track, walk straight ahead.
Stay on Wols Track for about 1km until it joins into Richardsons Track, then turn left.
Follow Richardsons Track until it junctions with Alpina Track, turn left.
Alpina Track follows a ridgeline and the scenery changes to, predominantly, Messmate forest.
The track slowly descends and joins into Pipeline Track, turn left.
Pipeline and Olinda Creek Tracks both cross over one another a few times, follow Olinda Creek Track as this is a prettier option, though both will come to the same point eventually.
After about 2km's, the tracks merge at the end of Murrunbung Road, turn left onto Wols Track again, and head up the hill.
(At this junction, turning right and heading down the open grassy slope will take you to the Mt Evelyn Recreation Reserve).
At the next junction, turn left to stay on Wols Track and return to where you first joined it or walk straight ahead to return to the parking area. Both options are more of less the same distance.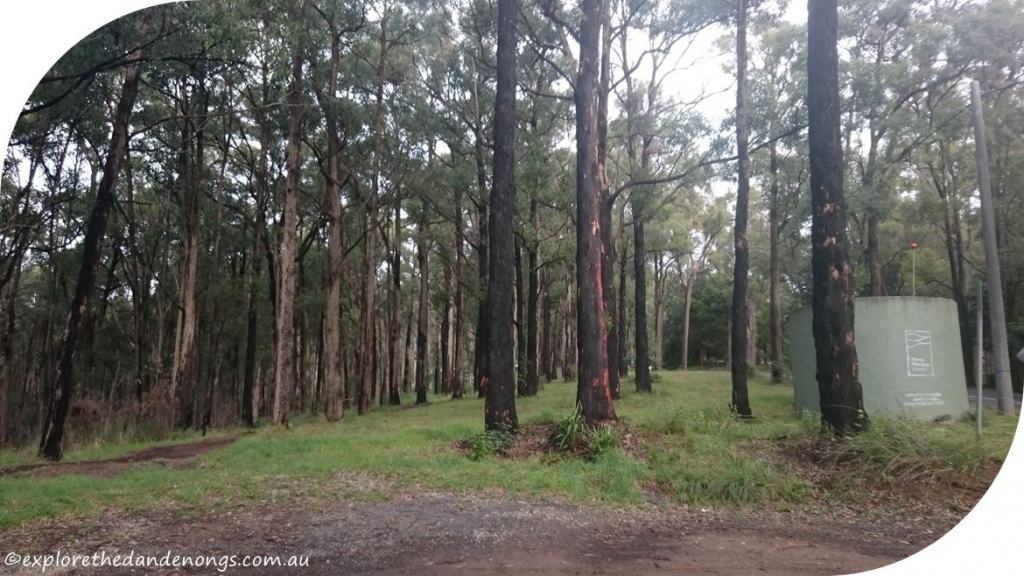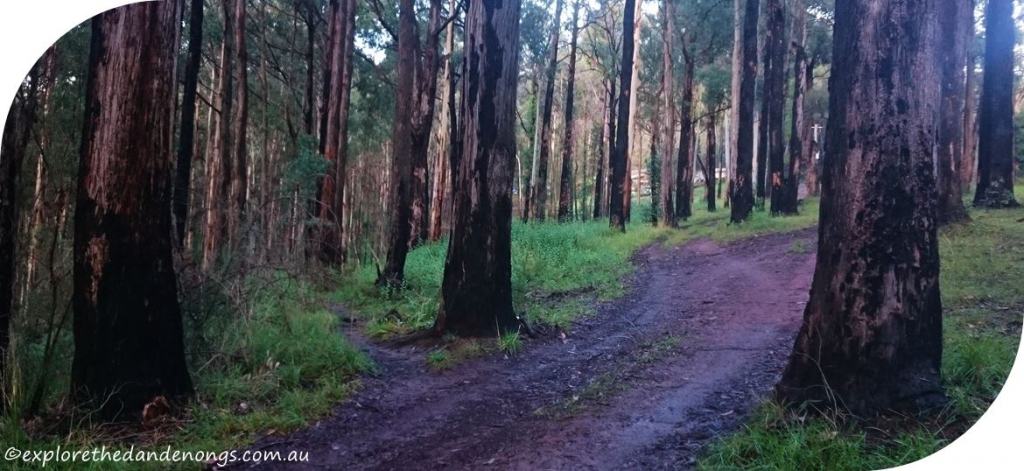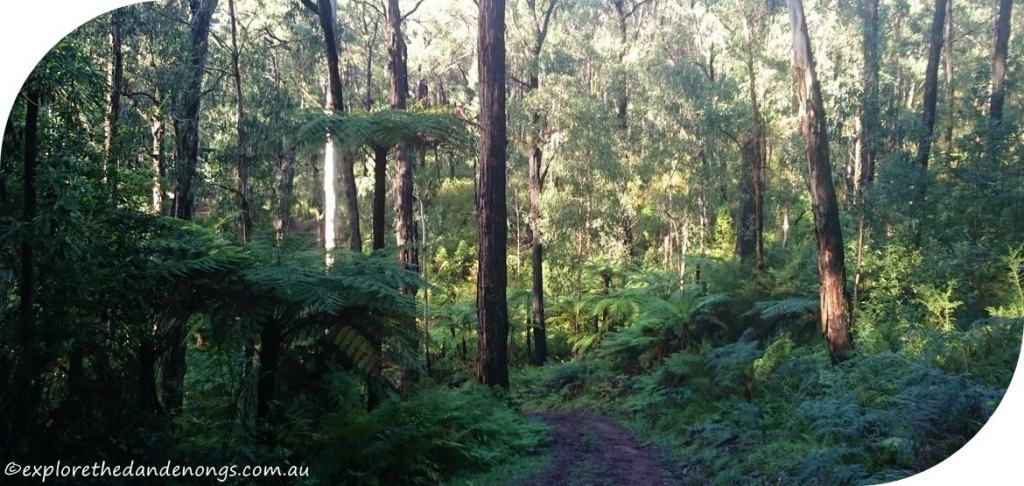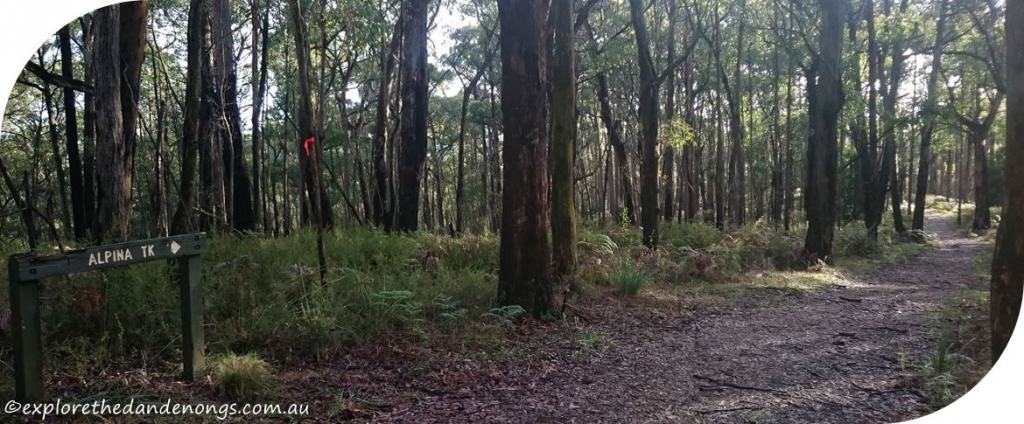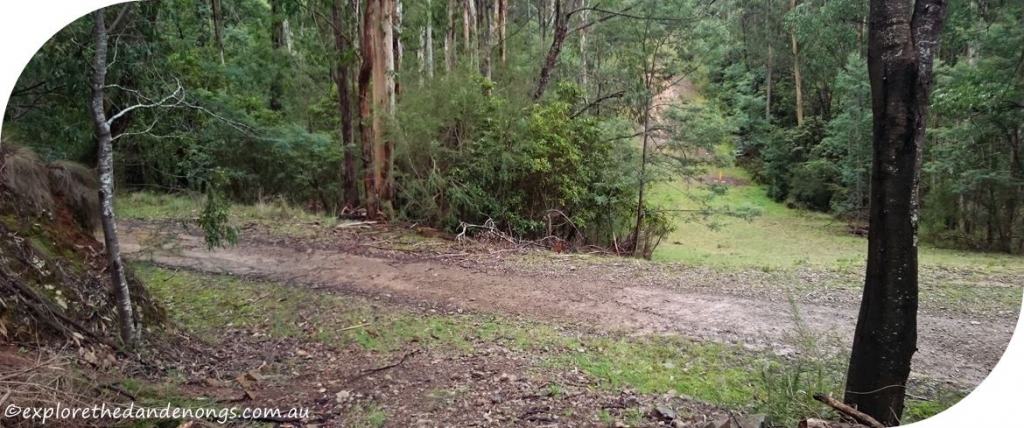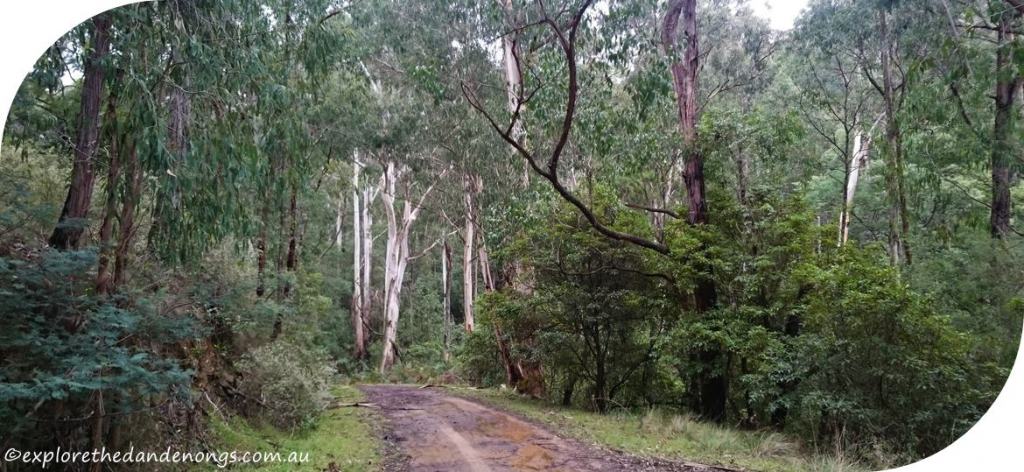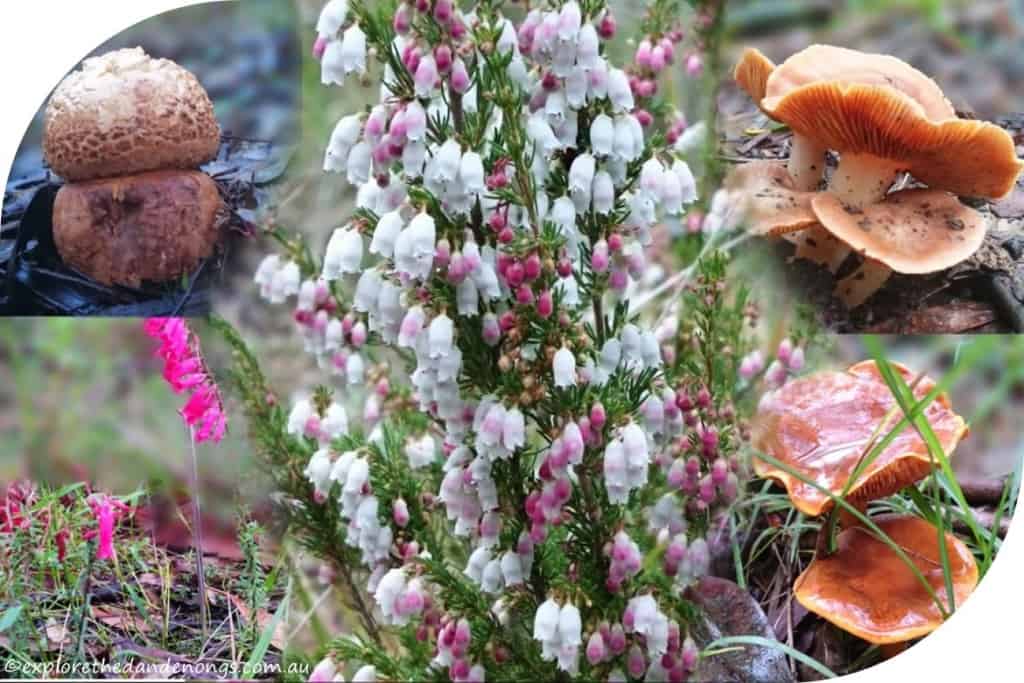 Pipeline, Olinda Creek Track, and Wols Track junction. Turn left onto Wols to return to the car park. Walking down the open grassy area to the right goes to the Mt Evelyn Recreation Reserve.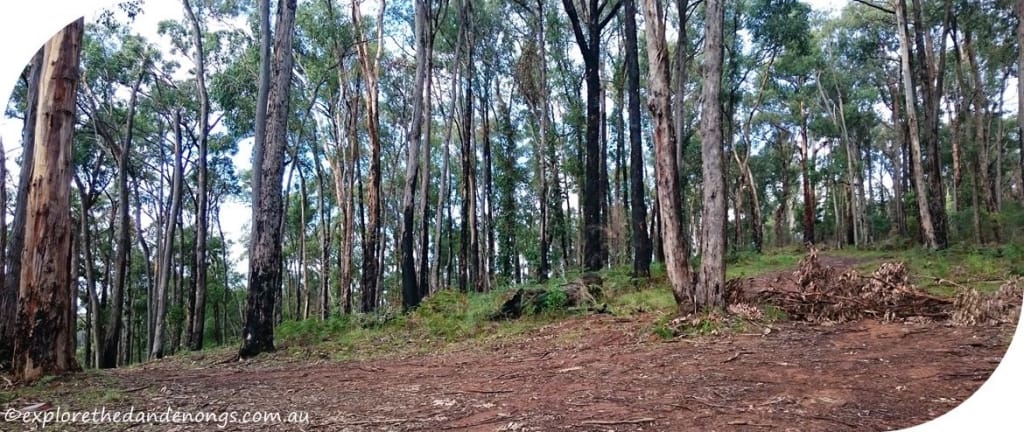 The images below are on Wols Track.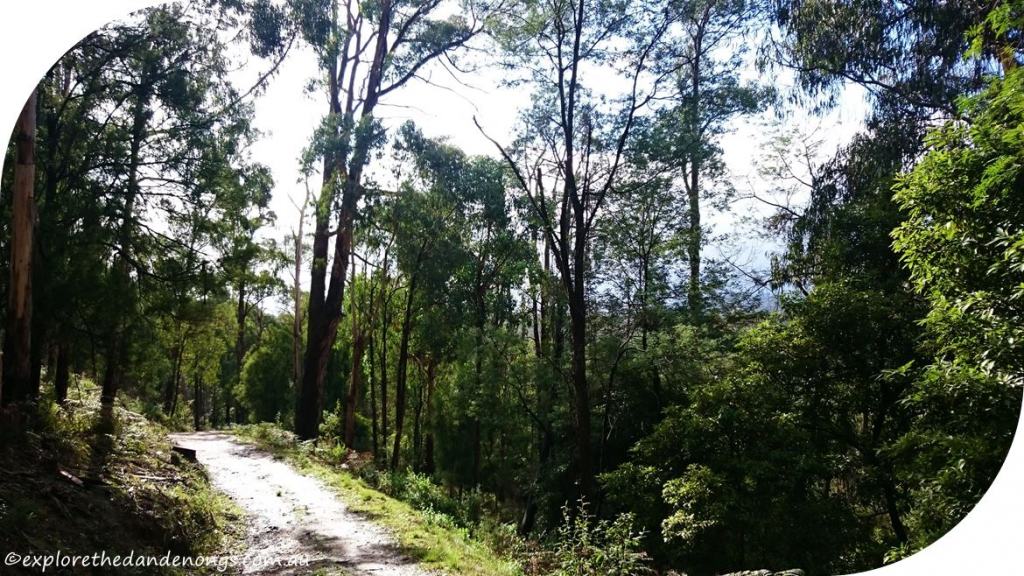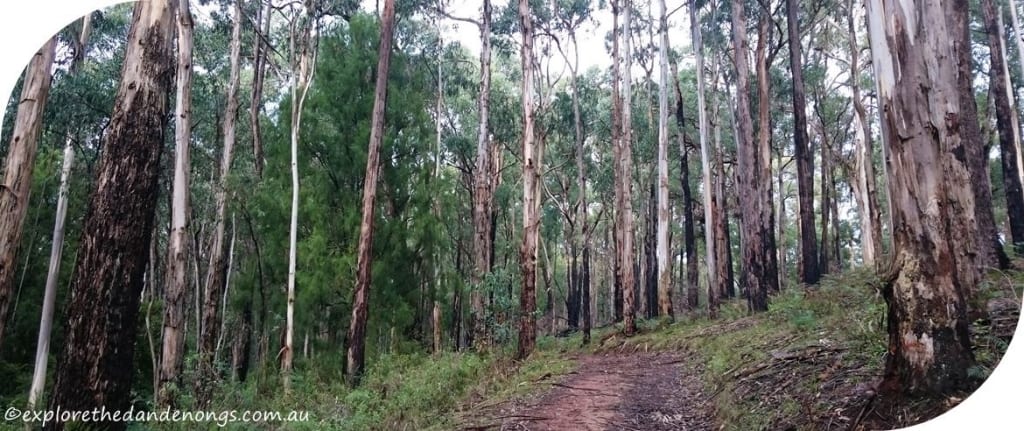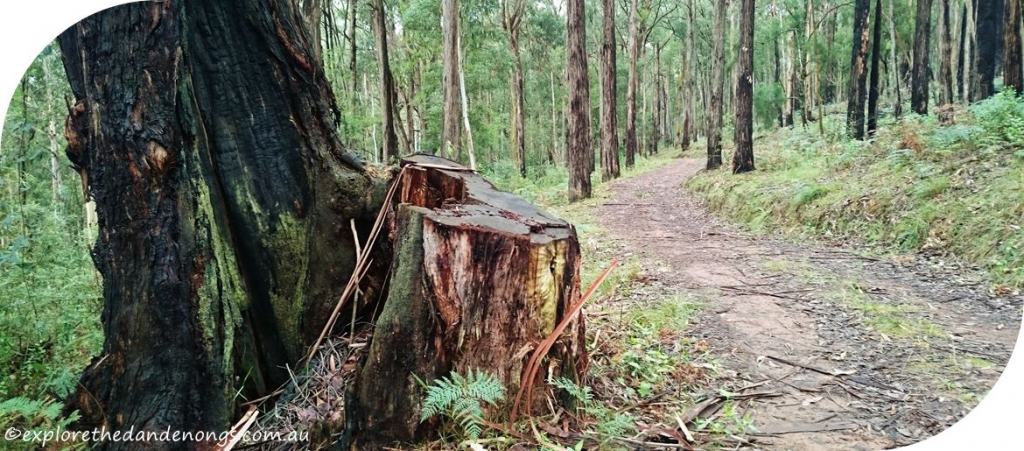 Another excellent walk in this area is from Silvan Dam to Mt Evelyn or vice versa. It is a dog-friendly hiking trail.