Pet-Friendly Walking Tracks, Dandenong Ranges
Dog-friendly walks in the Dandenongs, that are also wonderful for their humans, can be found despite the fact that we are surrounded by a few thousand acres of National Park.
Mathias Track is possibly the best-known walking trail that allows dogs, horses and mountain bike riders. It is an 8km return walk from one end to the other and can be accessed from Falls Road, Silvan Road or the Hamer Arboretum.
The best ever off-lead pet-friendly walking in the Dandenongs has to be at the old Olinda golf course. It ceased being used for golfing some years ago and is currently being used by many people for walking, with and without dogs. It is an expansive area with stunning views, pack a picnic maybe and enjoy this special spot.
---
Dogs / Animals on Public Transport from PTV Website
Animals can travel subject to the following conditions:
Metropolitan services
Dogs must be muzzled and on leads to be permitted on metropolitan trains.
Other small animals are permitted on the metropolitan train, tram and bus, provided that they are carried in an approved animal containers. For approved animal containers, please see V/Line guidelines below.
Animals other than dogs and assistance animals are not allowed to travel on public transport unless they are carried in an approved container as stated above.
It is strongly advised that customers with dogs do not travel during weekdays between 7 am and 9 am and between 4 pm and 6 pm.
Read more from the Public Transport Victoria  Website
---
Pet-Friendly Accommodation
It is possible to bring dogs to a number of accommodation places in the Dandenongs, please be sure to check the requirements of any property prior to booking.
---
Dog-friendly walking tracks:
---
Parks and Gardens
Some of our parks and gardens do allow dogs-onlead, which is wonderful. Rules can change though, so please always read regulations at the entry points before taking your dog in.
Currently, the Alfred Nicholas Gardens, George Tindale and Pirianda Gardens allow well-behaved pooches in, always on lead. These two gardens are stunning in the Autumn and wonderful all year round. The Mt Dandenong Arboretum is another lovely spot too.
---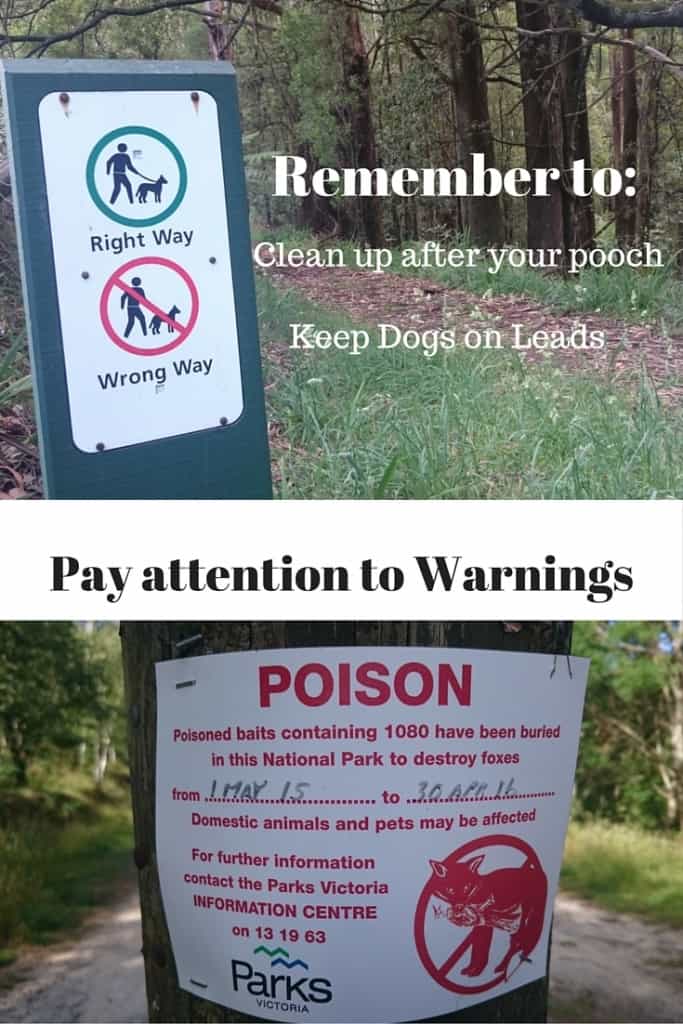 ---
Do you walk your dog in the Dandenongs? Which TRAIL IS YOUR FAVOURITE?