Dog-Friendly circuit walk, Olinda
The Hamer Arboretum is the start of this dog-friendly walking trail through the forest, with some spectacular views across the valley. Not just for fur-babies, of course, the walk is up and down trails in a 3km circuit, passing through native bushland as well as the edges of the Arboretum.
The walk can be extended by joining up with Mathias Track which is also dog-friendly.
Walk Notes:
3km's circuit walk / 1 hour
Easy > Moderate
Parking at Hamer Arboretum
BBQ's with views
Toilets
Public Transport: Train to Upper Ferntree Gully or Croydon then bus route no. 688 to Olinda. Connect to bus no. 696 towards Monbulk (service does not operate after 2pm on Saturdays and not at all on Sundays) or walk along the Olinda/Monbulk, turn left down Chalet Road to the Hamer Arboretum lookout. This will take about 30 minutes.
---
Parking at the Hamer Arboretum/ Woolrich Lookout on Chalet Road, follow Dam Track down past the BBQ area, stunning views are off to the right and a small dam is at the base of the hill.
Stay on the track until it junctions with Rock Track (sometimes known as Golf course Track).
A slight detour on the circuit, go left on Rock Track for about 10 metres and 'Rock Track Lookout' is on the right. No views really, but a good place to stop and appreciate the area. Be cautious on these rocks as they can be slippery.
Return to the track and follow up the hill until it joins into Chalet Road.
Turn right and follow the small track beside the road back to the Hamer Arboretum car park.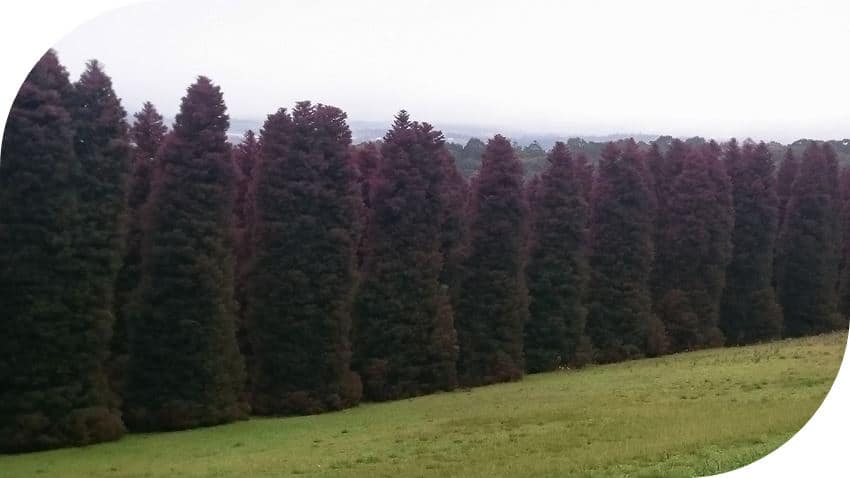 Cryptomeria Japonica -an awesome sight anytime, but especially during late Autumn/Winter as the colours change.

Walk down past the free BBQ's and shelters on Dam Track.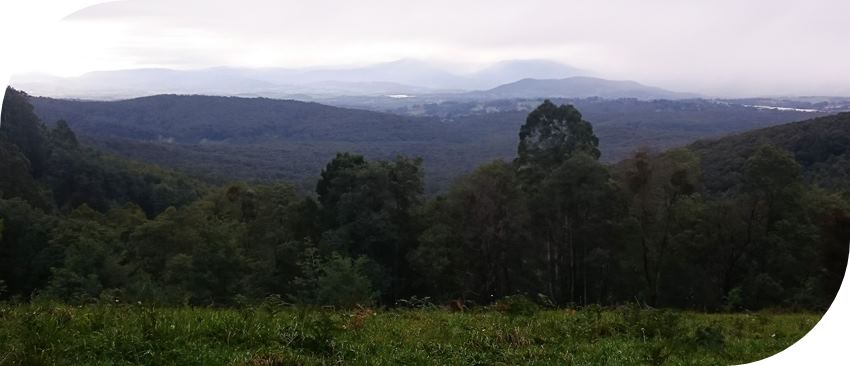 Splendid views across the valley…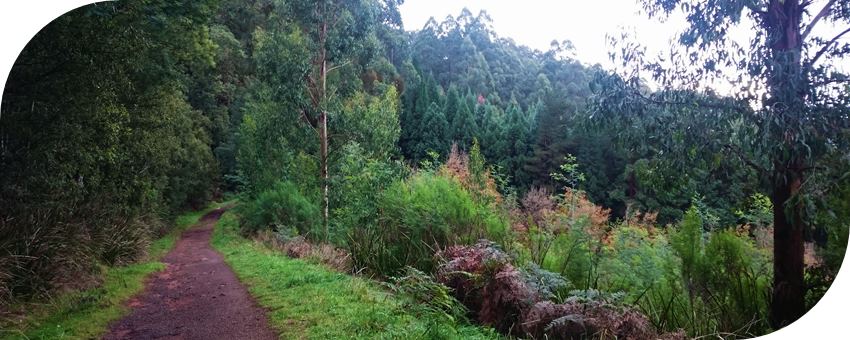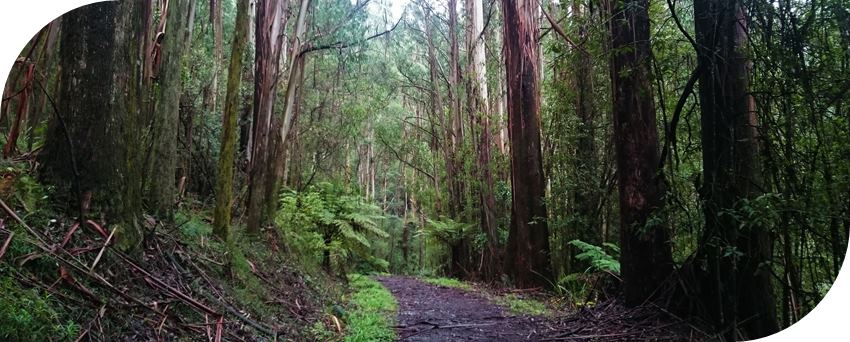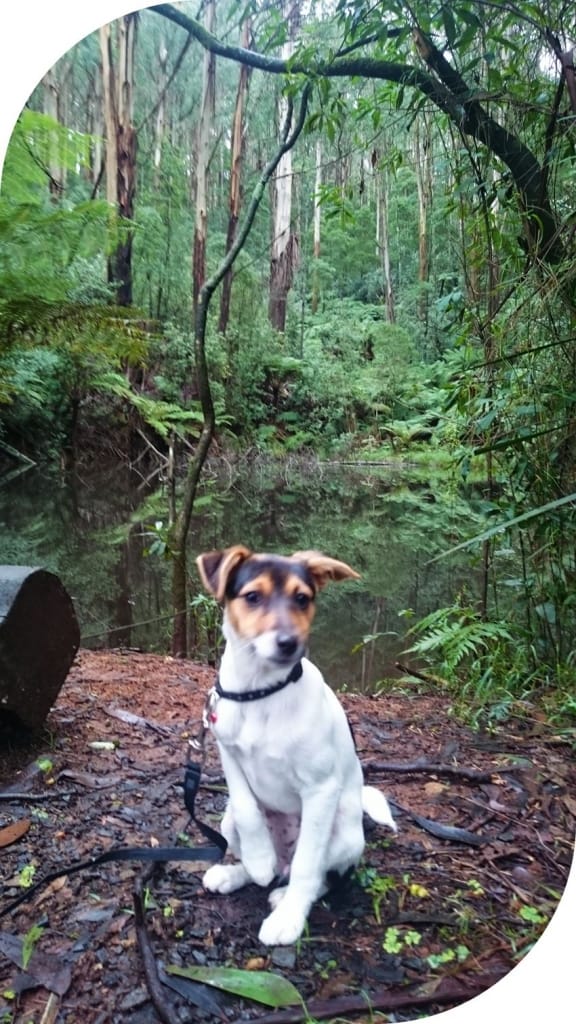 'Paws' a while and enjoy the dam, the reflections on the water from the surrounding trees make a pretty backdrop.
Dam track bends around and continues uphill to meet Rock Track.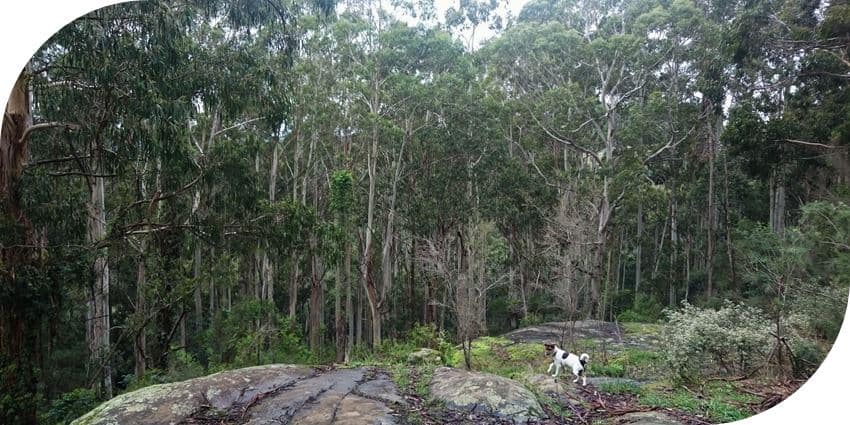 Rock Track Lookout. Be careful of slippery rocks!
Heading back up Rock Track

Gateway onto Chalet Road, turn left…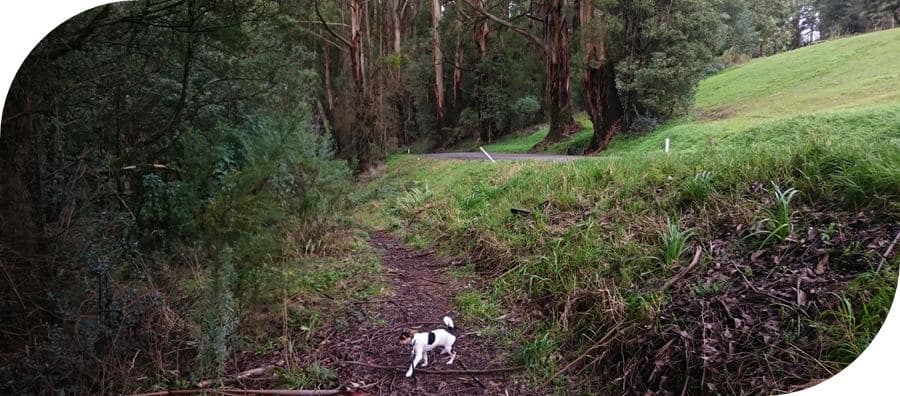 A small track follows the road back to the Hamer Arboretum & Woolrich Lookout.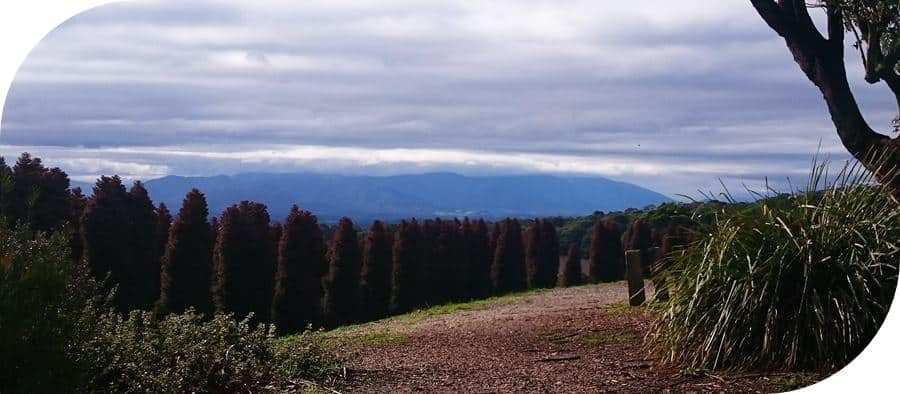 Back again! Not a long walk by any stretch of the imagination, but it is pretty and has enough uphill climbing to make for a reasonable workout!