Sherbrooke Forest East Walking Track
The Eastern section of Sherbrooke Forest has a 6km loop walk that can be accessed from Grants picnic ground or Belgrave. A few other starting points could also be used, download the map app to see the possibilities…
The bushwalk from Belgrave to Sassafras passes by Grants Picnic Ground.
Parking is available at Grants Picnic Ground or Belgrave
Total Distance:  7 km's
Walking time: 2 to 2.5 hours
Medium grade walk, reasonable fitness level required.
Toilets and parking available at Grants Picnic Ground or Belgrave
Possible to push baby prams, though some quite steep sections – not advisable alone!
No dogs allowed.
Walk Details
This is a great walk that passes through a lovely fern gully as well as forest. It has steep sections that require a reasonable fitness level and can be accessed from Belgrave station for anyone on public transport.
It used to boast fabulous views across to the bay from a couple of points, though the trees are now grown tall and only an occasional glimpse can be seen these days.
Starting at Grants Picnic Ground
The walk can be tackled from either direction at Grants Picnic Ground. Personally, clockwise is the better option as the steep descent down is on an open track and the ascent up, if walking clockwise, is on a pretty path that just seems easier as there is not a long straight view to the top to discourage kids!
Walking in a clockwise direction, the start of the Sherbrooke East track is from the Kallista end of the picnic grounds. Go past the not-at-all-pretty, bird feeding enclosure and the start of the trail is marked on the right, the first section is called 'Lyrebird Walk'.
It is very easy to follow, simply keep on the track, heading to the right at any junctions. Following the short 'Hardy Gully' nature trail will lead back onto the main track too.
Tracks to follow:
Hardy Gully Nature Trail > Lyrebird Track > Neuman Track > Paddy Track > Welch Track > Coles Ridge Road >Return to Grants Picnic Ground.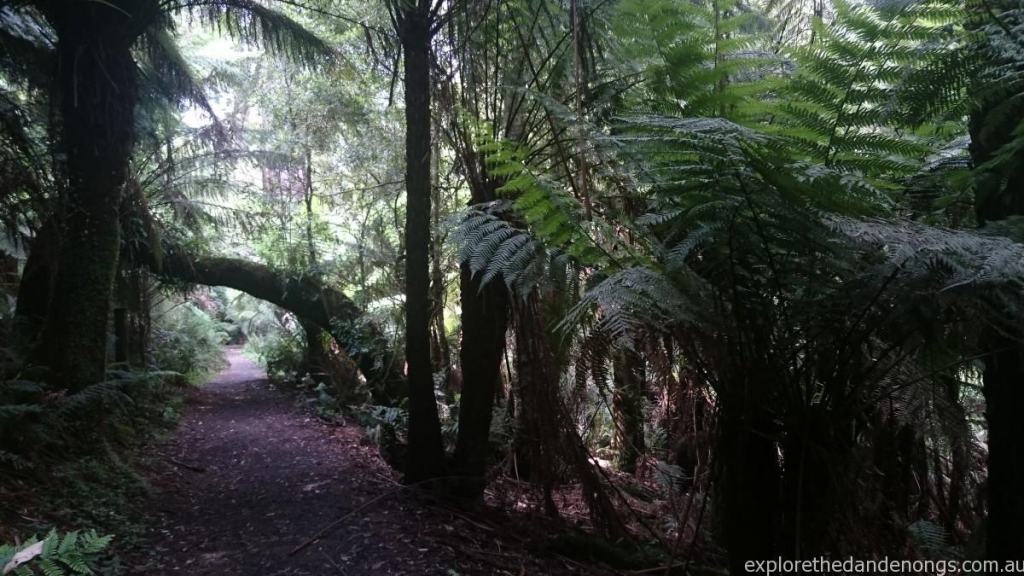 Other trails lead off this walk and so a person could spend all day wandering around the Sherbrooke Forest. Keeping on the track though will take you past some stunning fern glens, massive trees and a bit of open grassland off to the side at one point where it might be nice to have a picnic. Beware of snakes and do use common sense and caution in the forest.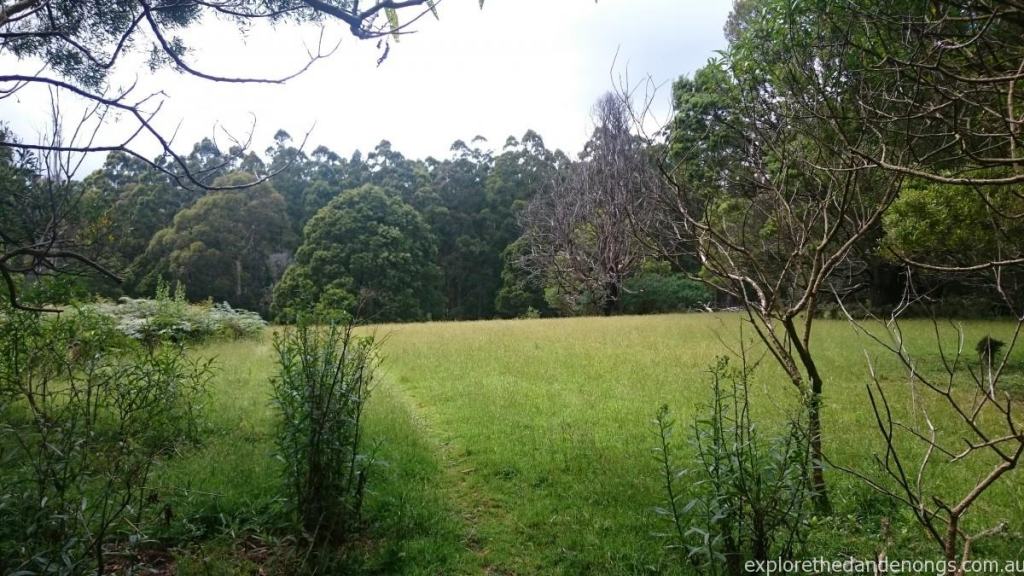 Starting in Belgrave
Public transport from Melbourne makes it a breeze to come to visit the hills for a day or more. If you are starting the walk from Belgrave, the simplest access is:
Come out of the station (on the side the buses leave from), cross the road carefully and walk down by Puffing Billy station on Old Monbulk Road and continue up the road until you come to the end by Coles Ridge Track. The trail can be walked from either direction – heading up Coles Ridge track will take you to Grants Picnic ground after about 2km's where there is a cafe or walking down Welch Track to follow in an anti-clockwise direction. (Please see the map).
Download the Mapp App, it works via GPS and is a good app to have on a phone or tablet.