Olinda to Sassafras Walking Track
The Olinda to Sassafras walk follows a few tracks and is a moderate to hard walk between the villages with a loop section. The walk can easily be modified to be direct between the villages or include the longer loop option.
Walk Notes:
Parking is available in Olinda or Sassafras. It is suggested to park near the Olinda Recreation Reserve. Parking is limited in both Olinda and Sassafras villages.
Loads of cafes and shops in both Sassafras or Olinda.
Public toilets in both villages.
Public Transport: Train to Upper Ferntree Gully or Croydon and then bus
route no. 688 to Olinda or start the walk from Sassafras.
Olinda to Sassafras
Easy > Moderate > Some reasonably hard uphill climbing.
Time: 2 Hours return approximately
Return Distance: Approximately 7kms
Range Road leads off from Olinda, it is about 1 km to the start of the forest section of this walk. At the end of Range Road, turn left immediately and follow the track down until it joins Mason Grove. Mason Grove then joins into the Mount Dandenong Tourist Road. It is a short walk to the right into Sassafras.
To return to Olinda from Sassafras, walk down Mountain Highway (beside Geppetto's Toy Shop) to join Old Coach Road on the right and continue all the way down until it becomes a walking track.
Turn right from Old Coach Road onto School Track for a short distance, then turn left onto Bradley Track and continue until joining Range Road again. This then leads straight back up to the sealed section of Range Road and down into Olinda.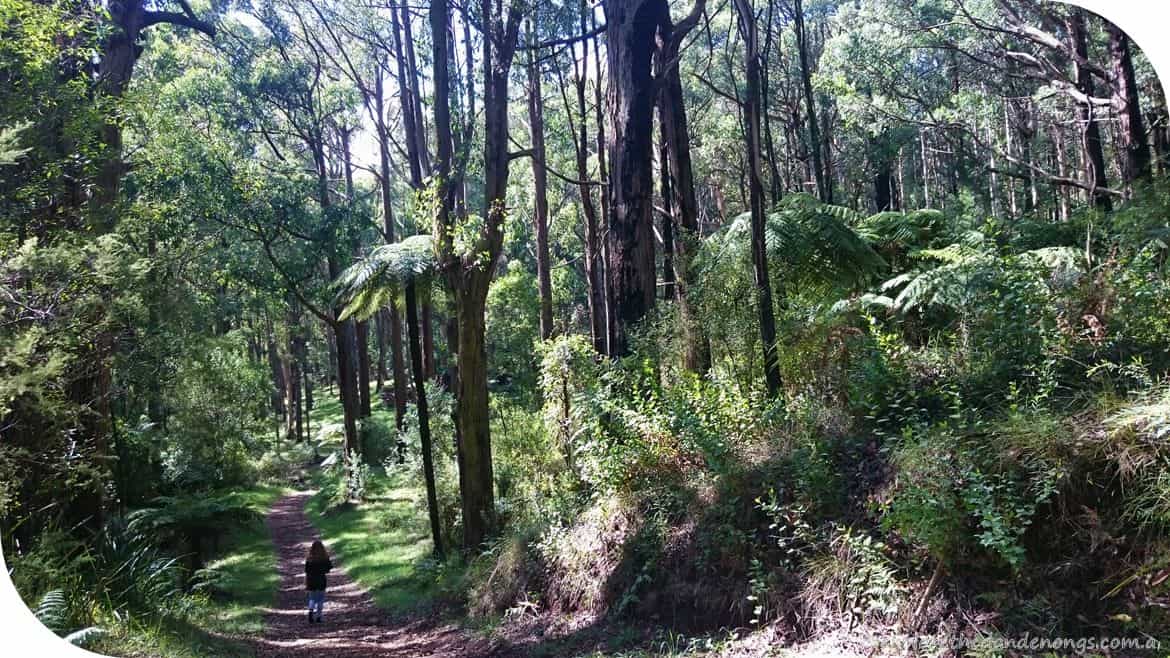 Heading down towards Sassafras…
An open section of grassland along School Track.
Heading up Bradley Track on the return walk…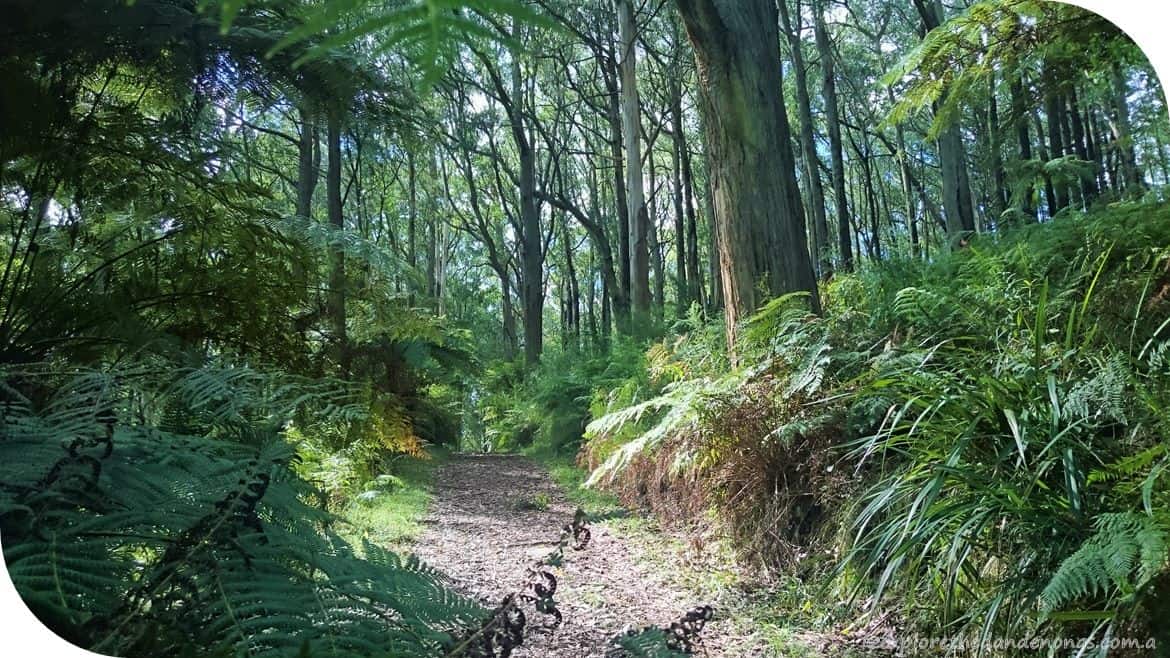 Bradley Track, Approaching the junction with Range Road.
Range Road Track, quite a steep return to the top.
Are you wanting to walk a bit more? Try the track from Sassafras to Emerald, it is 15 km each way and a historic walking trail. Or walk from Sassy to Sherbrooke and the Alfred Nicholas Gardens or the whole way to Belgrave.
This article may include affiliate links. Please read our disclaimer.