The 7 Best Viewpoints in the Dandenongs
Viewpoints over Melbourne, towards Mornington Peninsula or out to the Yarra Valley and the Great Dividing Range… take your pick. We have some of the prettiest views in the country up here in the Dandenongs.
Burkes lookout is my favorite for views across Melbourne and the Hamer is one of the best for views out across the Valley. John Hill has panoramic views across to Western Port Bay and also back over to the valley. Skyhigh, Mount Dandenong, has the best of both worlds with smashing views by day or night across the city, out to Port Phillip Bay and over to the You Yangs, Macedon Ranges, Kinglake, and around to the Yarra Valley.
---
Stay a While in the Hills – Unusual, quirky Accommodation on Air BnB

---
Best sunset views
Skyhigh Mt Dandenong (Parking fee applies) | Get Directions
Johns Hill Reserve – 360-degree views across the bay and valley – great for sunrise too. Get Directions
Best Sunrise Viewpoints
---
7 Superb Viewpoints in the Dandenong Ranges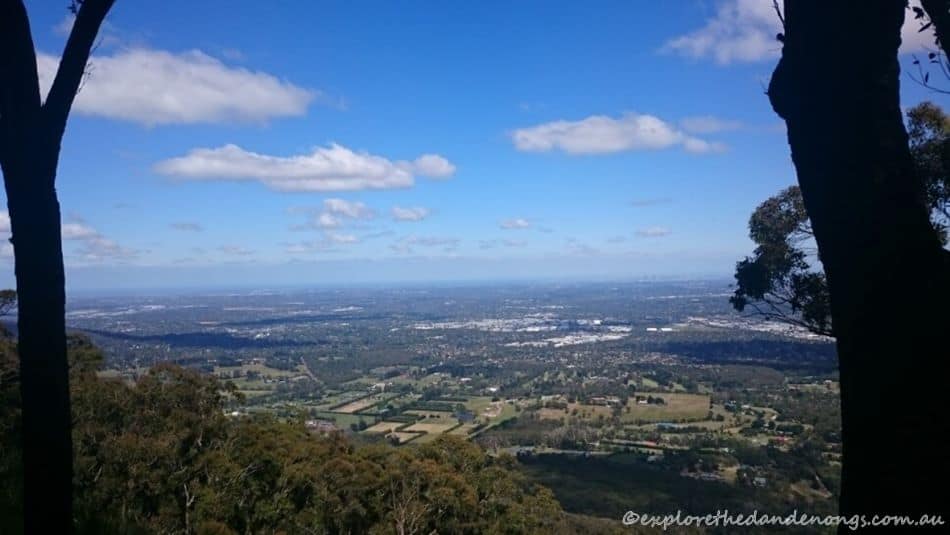 1. Burkes Lookout
A short and sweet walk along Kyeema Track to Burkes lookout and there you have superb views. No seats, toilets, cafes… sit on a rock or the grass and enjoy.
---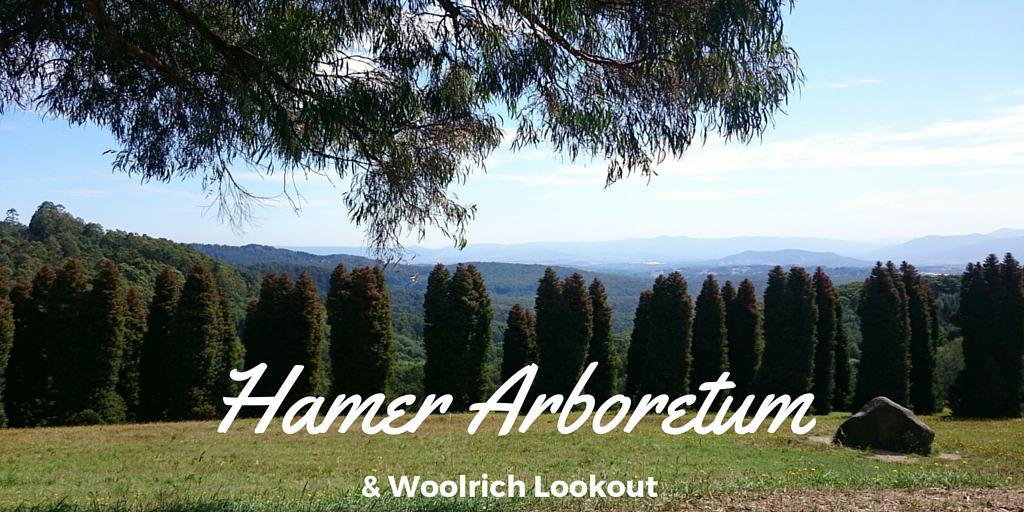 2. Hamer Arboretum
Stunning views across the valley and arboretum. Bbq's, picnic tables and public toilets available. Great walks from this location too…
---
3. Johns Hill Reserve
Panoramic vistas out across Western Port Bay and the Mornington Peninsula plus views across the valley too. Picnic tables available.
Getting There:
---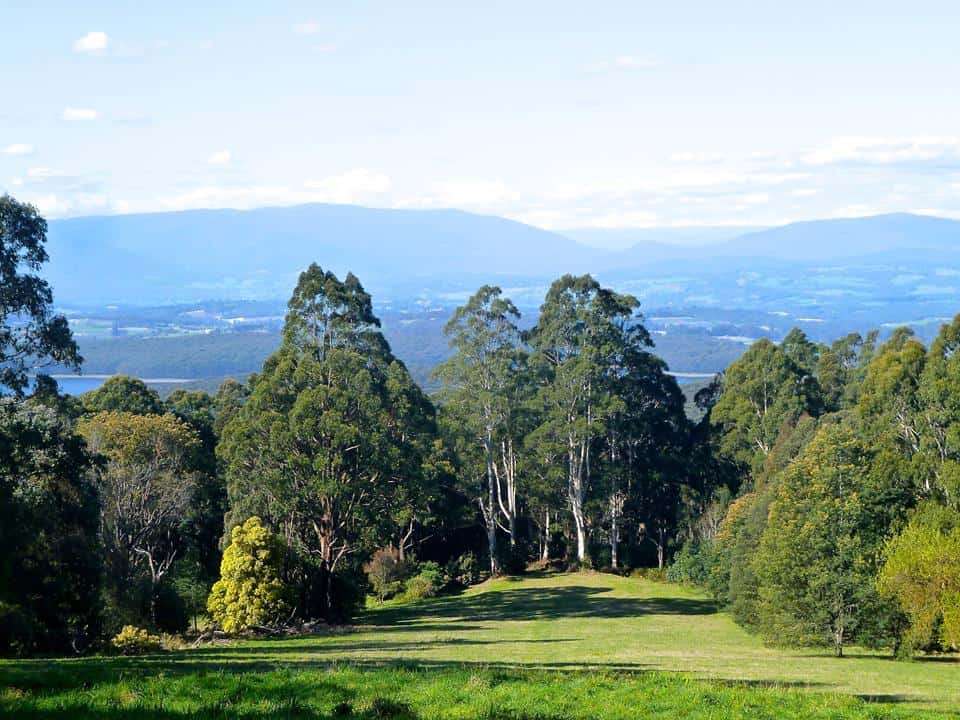 4. Old Olinda Golf Course
Take a walk on the old golf course and enjoy some incredible views out across the Silvan Dam and Yarra Valley. Golf has not been played here for a number of years and it is a fantastic spot for a walk, with or without a dog. The area is starting to be known as 'The Olinda Common'. A place for everyone to enjoy.
The old golf course in Olinda has a great kids playground and the best dog park near Melbourne for an off-lead run for dogs.
Thank you to the Olinda Golf Course Community Action Group on Facebook for allowing us to use this wonderful photo and the one used as the featured image on this page.
Find out more about the former Golf Course.
---
5. Serenity Point – National Rhododendron Gardens
Serenity Point is a popular spot in the Rhododendron Gardens with spectacular views across towards the Yarra Valley. Pack a picnic or stop in at the cafe and enjoy the gardens in all seasons, especially in spring and autumn.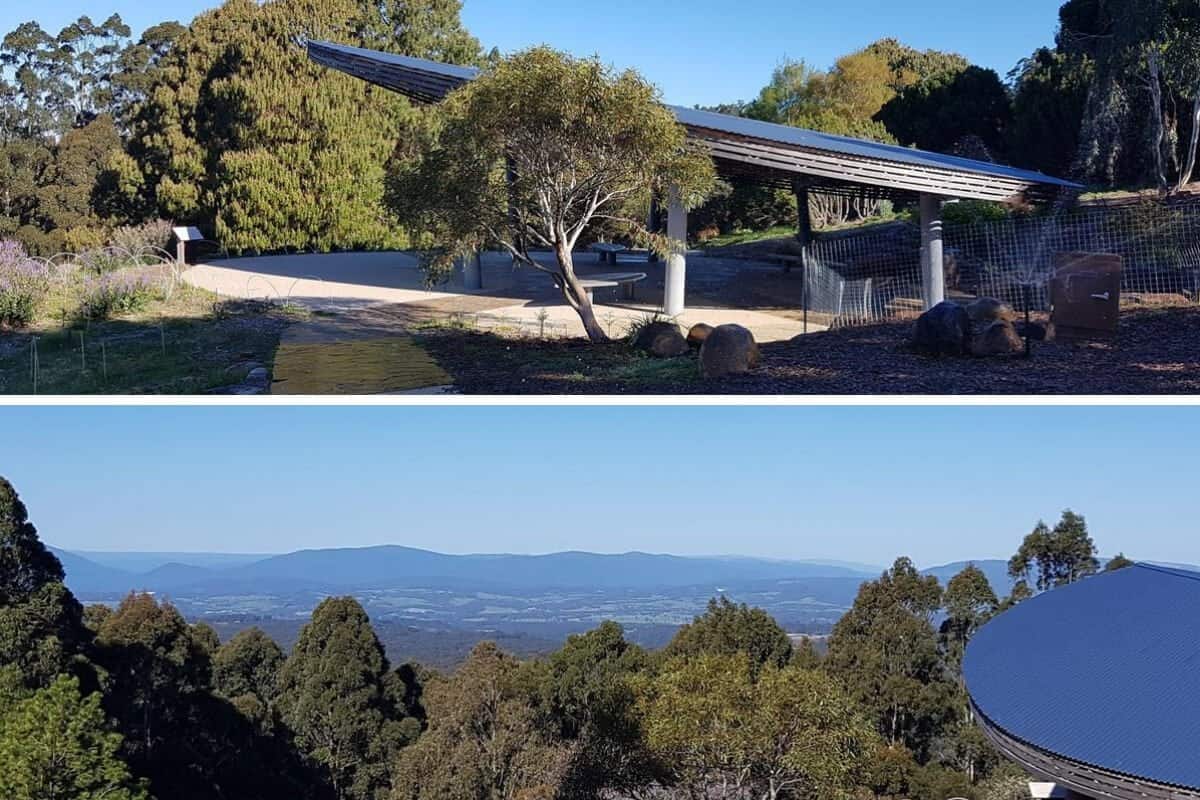 ---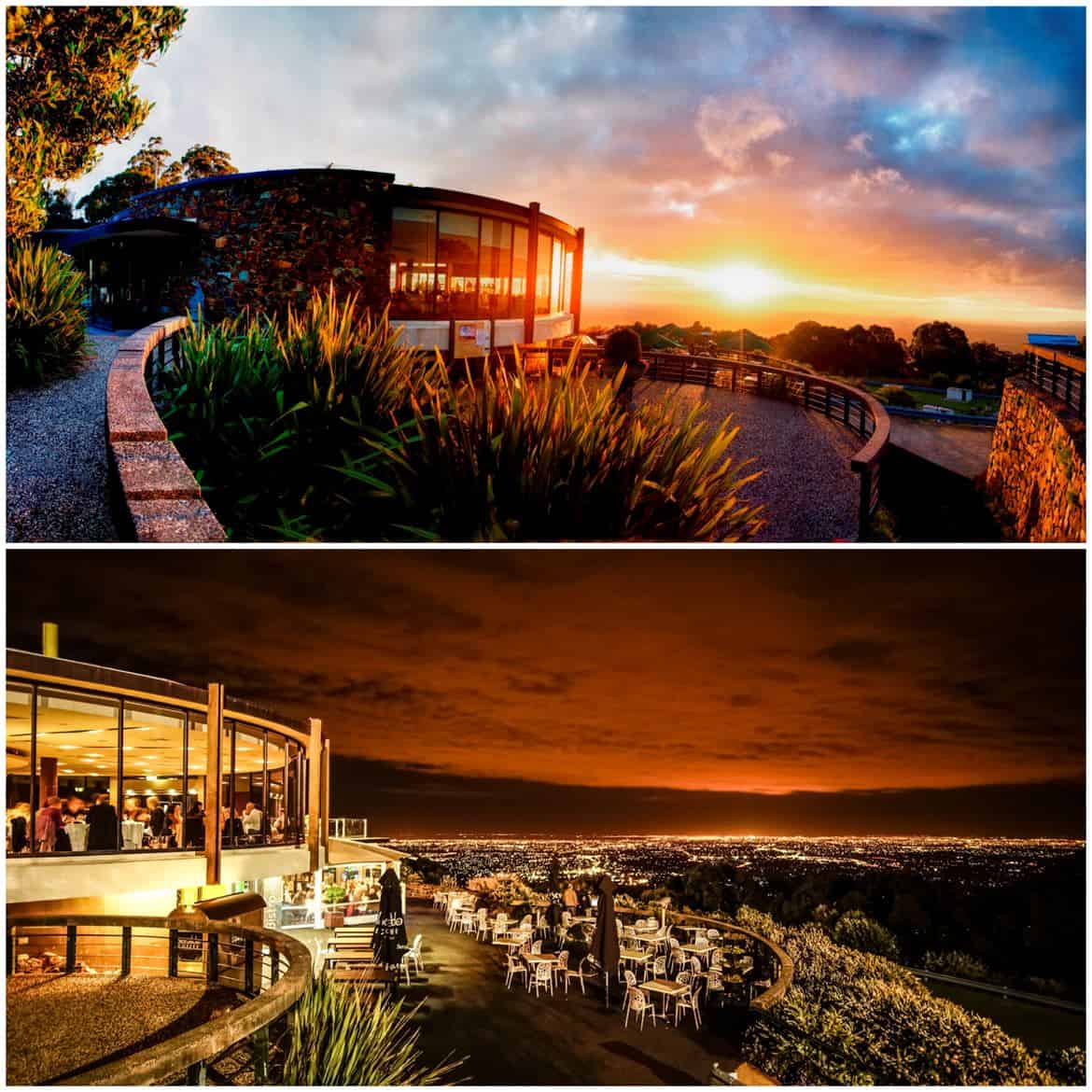 6. SkyHigh Mount Dandenong
A wonderful spot for views across Melbourne, Port Phillip Bay, the You Yangs, Mt Macedon and the King Lake region. Superb views by day or night! A small parking fee does apply and public transport buses have a route up to Mt Dandenong too. BBQ's, restaurants, tables and toilets available. There is also a maze and a secret garden to explore.
Thank you to the SkyHigh Mt Dandenong Management for providing these stunning images.
---
7. Five Ways, Kalorama
Another grand old favorite. Views across to Silvan Reservoir and out to the valley. A nearby cafe, bbq's below and public toilets. Situated on the Mt Dandenong Tourist Road, it is an easy viewpoint to access.
A fabulous spot for sunrise!
Corner Ridge Road and Mt Dandenong Tourist Road, Kalorama.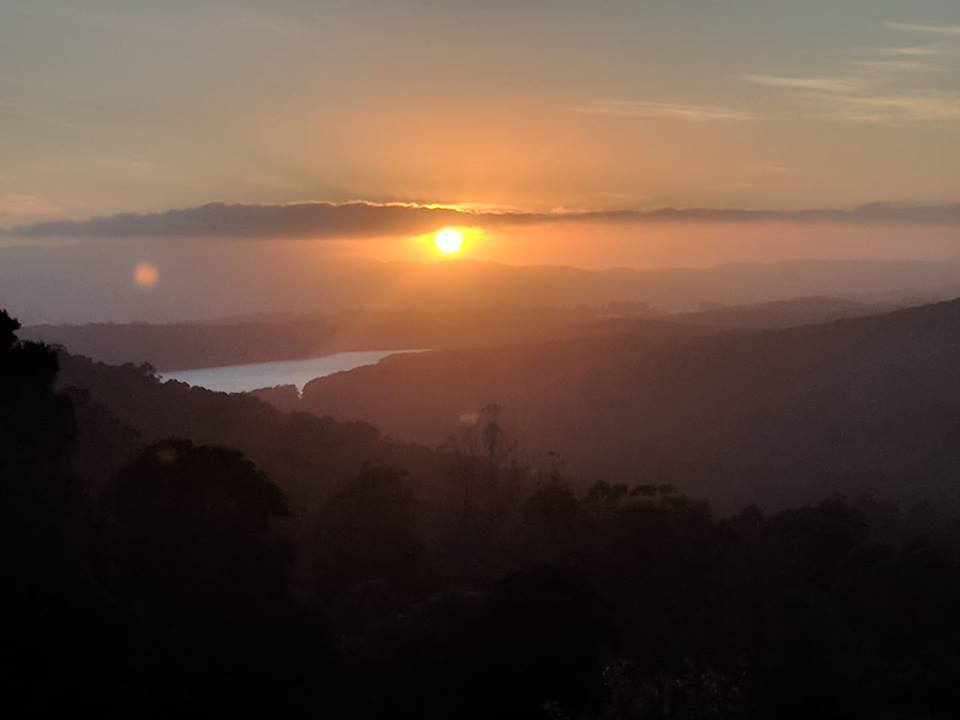 ---