Kalorama Park, Dandenong Ranges
Kalorama Park is below the viewpoint at 5 Ways, Kalorama. BBQ's, picnic tables and toilets.
The remnants of an orchard planted over 100 years ago still exist in the park. It is a lovely spot for a picnic as well as walking. The walk starts from the lower picnic ground.
From above the park at 5-ways viewpoint, visitors can see the Silvan Dam and towards the Hamer Arboretum and Woolrich Lookout
Walk Notes:
Less than 2kms | 40 minutes walking on a circuit track
OR The same distance return from the beginning of the walk to the end of Jeeves Avenue, avoiding the lower section which is steeper and a bit overgrown towards the end.
The whole track is undulating, quite steep and can be slippery.
Easy > Moderate walking
Parking within 2 designated areas.
---
From the lower car park, the track leads off to the left passing by the remnants of the old orchard and into the forest.
Option 1: Stay on this track for approximately 900 metres,  all the way to meet Jeeves Avenue. A further 10 minutes walking up Jeeves Avenue leads to the Tourist Road with Kalorama Reserve opposite. Return the same way.
Option 2: Follow the path for a few hundred metres and then turn down the first track to the right. This is a steeper section and can be very slippery. It narrows towards the end and then comes out into a clearing. The track is not well defined at this point, turn right and head back up to the start.

Picnic Shelter, BBQ's and tables – plus a gorgeous view over the valley. The walking track starts off to the left.
Two memorial plaques are seen along the way, dedicated to people who were instrumental in helping to preserve the Dandenongs.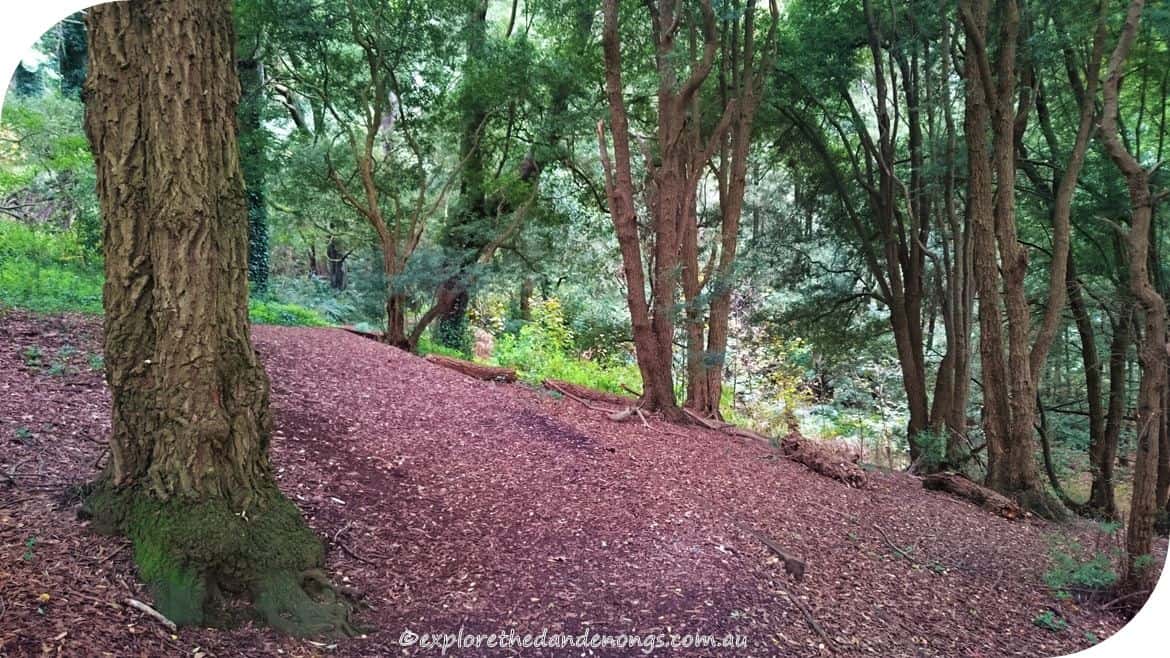 The path undulates as it winds through the forest, not too far below the Tourist Road. Take care as it can be very slippery.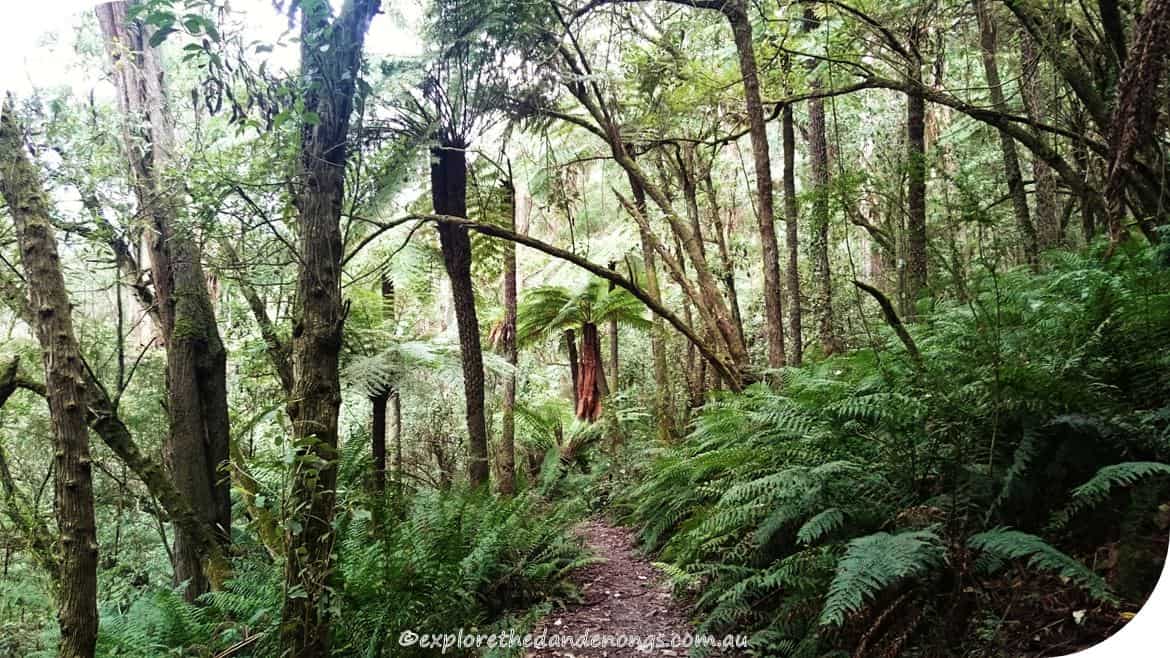 Beautiful tall tree ferns line the path, watch out for Lyrebirds…


Jeeves Avenue, a 10-minute walk up Jeeves Avenue leads to the Tourist Road with Kalorama Recreation Reserve opposite (great playground) and the Kalorama General Store to the right.
The circuit walk leads off to the right, before reaching Jeeves Avenue. It is steeper and very slippery in parts with a few sharp turns on the way down.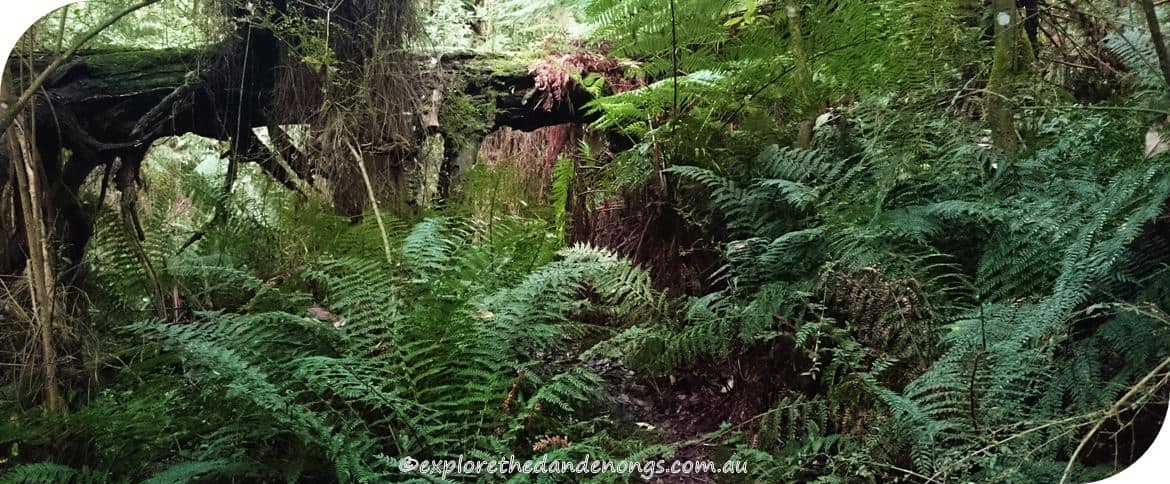 The track narrows and becomes a bit overgrown. A fallen tree, that must have been there for years, is across the path at this point and the walk passes underneath.
The track soon comes out into a clearing, a small trail heads off across the open area and then leads down onto Olinda Creek Road. To return to the beginning of the walk there is no clear path, but turn right and make your way up the hill until another clearing and the picnic area will be in view.

Other places to walk nearby