Valley Picnic Circuit Walk
Valley picnic ground to Eagle Nest picnic ground is a superb walk on well-maintained tracks through the lush forest. Situated in the newest section of the Dandenong Ranges National Park, not far from Silvan Reservoir.
It is, possibly, the most remote of all the walks in the Dandenong Ranges. A number of trails branch off this track and walks can be extended.
Walk Notes:
3kms / 1 hour

Easy to moderate walk with some gentle hills

No toilets (nearest public toilets are located at the Hamer Arboretum).
Open fireplaces (B.Y.O. wood)
Picnic tables | No water taps
Public Transport does not go near this walk although, it
could be started from the Hamer Arboretum (walk no. 11) and follow tracks
down into the forest.
This loop walk can be started from either Valley Picnic Ground or Eagle Nest picnic ground. These walk notes start from Valley Picnic Ground.
Parking at Valley Picnic Ground
Access to the Picnic Ground is from Boundary Road, off Silvan Road.
From the car park, walk past the old toilet block and follow Georges Road until it intersects with Eagle Nest Road.
Turn right onto Eagle Nest Road and continue until reaching Eagle Nest Picnic Ground.
From Eagle Nest Picnic Ground, turn left and follow Hermon Road, down across a small bridge.
Georges Road again joins Hermon Track. Continue straight on, Rifle Range Track joins in from the right before too long (do not take Rifle Range Track though).
Keep on Georges Track until again meeting at the point where Eagle Nest Road joins Georges. Turn right and head back to Valley Picnic Ground.

Valley Picnic Ground.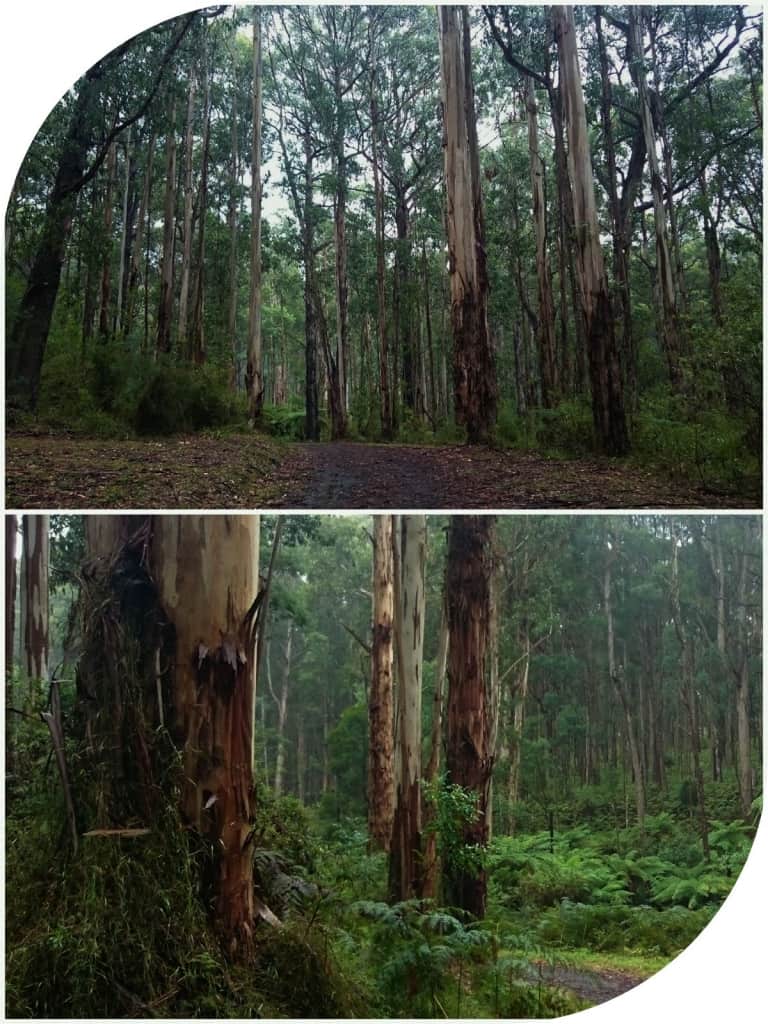 Eagle Nest Road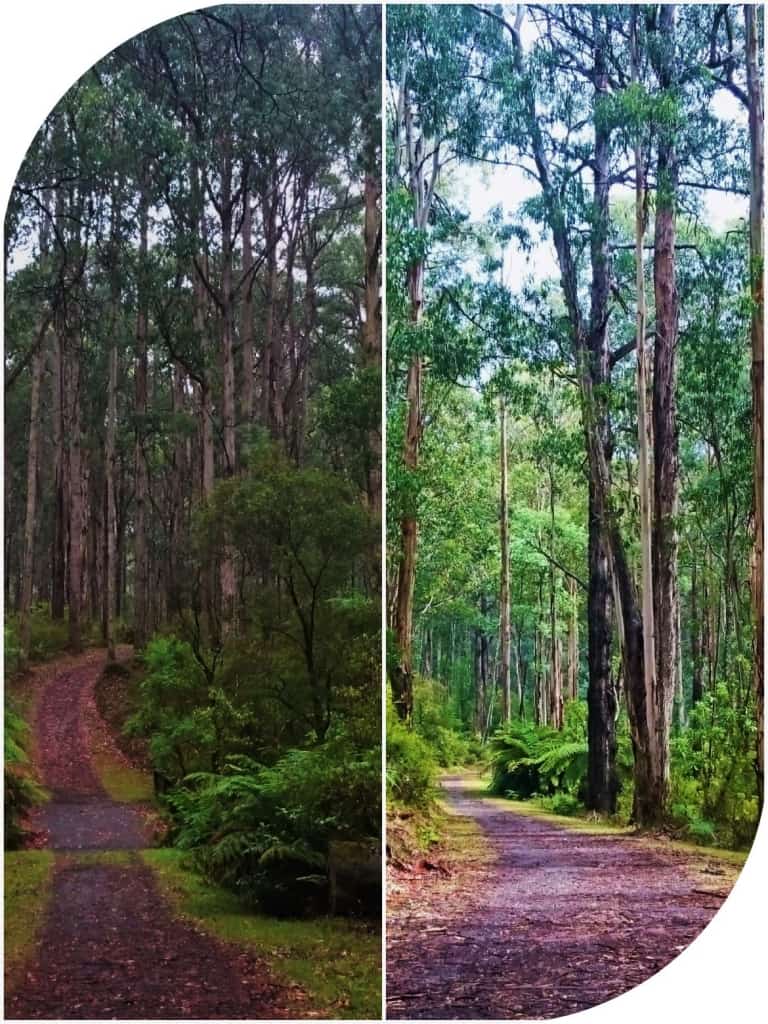 Valley Picnic Ground