Sherbrooke Forest
Bushwalking in the Sherbrooke Forest rewards visitors with some spectacular sights. For such a relatively small area, there is a lot to see and do. Some incredible trees can be found in this little pocket of cool temperate rain forest as well as tree ferns that will give walkers a neck ache looking up.
Driving from Melbourne via the Burwood Highway, it is a quick escape from the suburbs once you start the ascent of the ranges. The feeling of peace is immediate as the forest quickly surrounds visitors.
Sherbrooke Picnic Ground
One of the many picnic grounds in the Dandenong Ranges, the Sherbrooke Picnic Ground is a fabulous starting point for a day out in the hills. Tables and BBQ's beneath the canopy provide an ideal setting for lunch before or after exploring some trails leading off from this spot. Crimson Rosellas will often come by, but do not feed them, please.
O'Donohue's Picnic Ground
A lesser-known picnic reserve tucked away off Sherbrooke Lodge Road. Tables, BBQ's and toilets along with walking tracks that can take all day to wander along…
Parking
Parking is available at both picnic reserves. See the map below for locations.
Sherbrooke Falls Trail
The Dandenongs has two well-known waterfalls, Olinda Falls and the pretty Sherbrooke Falls. It is quite an easy walk to the Sherbrooke Falls and they can be accessed from a few different directions. Paths can get muddy in the wet weather. From the Sherbrooke Picnic Ground, the trail to the falls passes by one of the most spectacular trees in the Dandenongs… the location is marked on the map at the end of this page.
Grants Picnic Ground
Grants Picnic Ground in Kallista is definitely one of the most-visited parts of the forest. Famous for the birds that flock here for a feed, plenty of free to use BBQ's, picnic tables and walking tracks.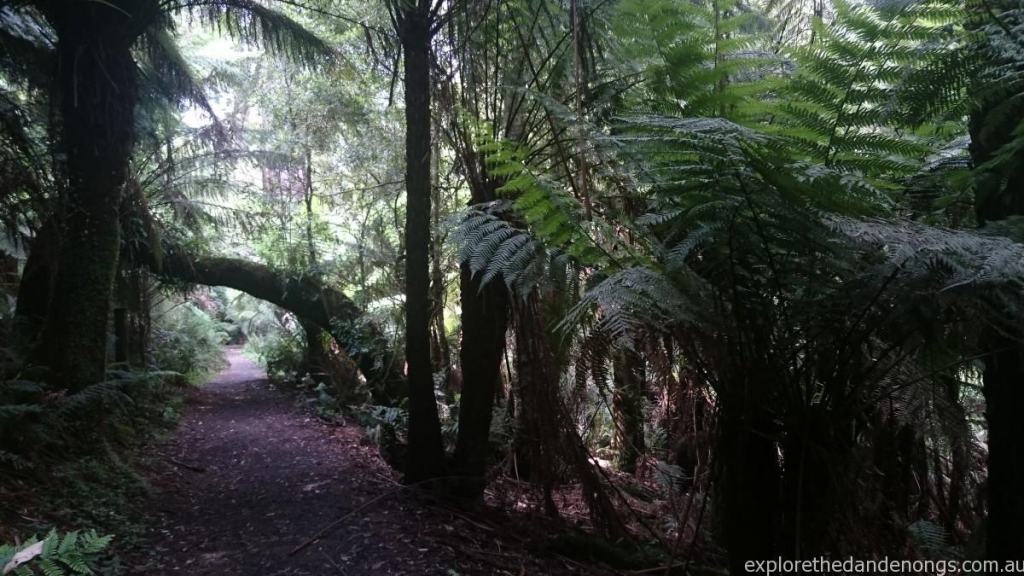 Grants on Sherbrooke Cafe & Gift Shop
With delicious food options and a huge variety of souvenirs available, Grants on Sherbrooke is a one-stop-shop when visiting the picnic grounds.
Kallista
The pretty little village of Kallista has top-notch cafes and shops, stop in for a meal or take away something delicious for a picnic…
East Sherbrooke Forest – Dragons Nests & Lyrebirds
Neuman Track and Lyrebird Walk in the East Sherbrooke forest is a good spot to look for Lyrebirds… home also to some giant 'Dragons Nests' …
Do a short walk or spend an hour or two exploring the area. It's easy to come by train to Belgrave Station and walk into the forest from there.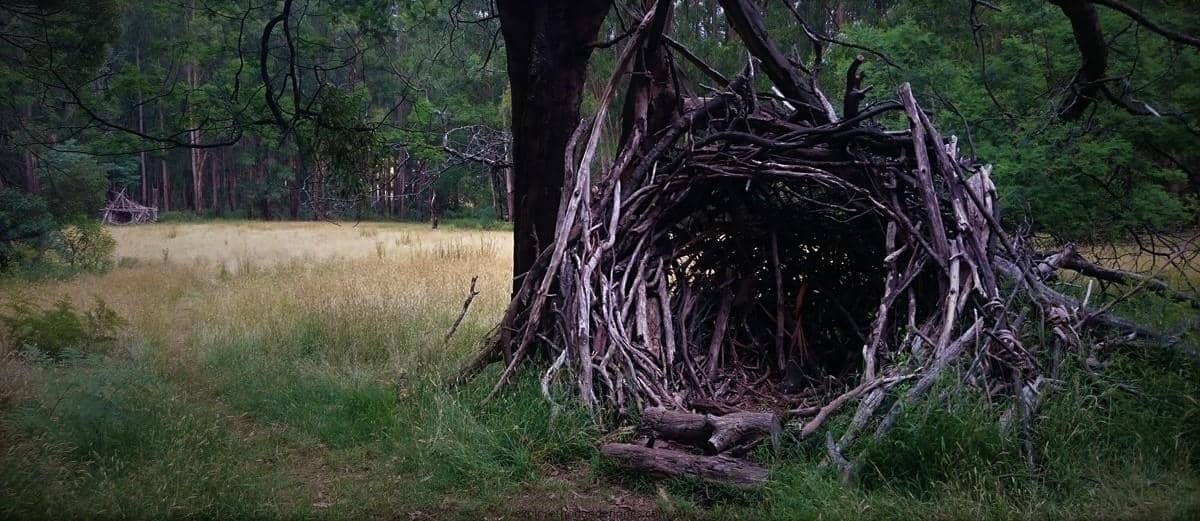 Alfred Nicholas Gardens & George Tindale Gardens
Both of these gardens are beautiful. The George Tindale Gardens are generally quieter than the well known Nicholas Gardens with its famous ornamental lake and boathouse. We have a number of beautiful gardens in the hills, many dating back many decades.