Lyrebird habitat, walk quietly…
This is another wonderful part of the Dandenong Ranges, the Eastern Sherbrooke Forest has numerous tracks which criss-cross and can be used as a really good day hike. Walk quietly at any time of the day and you may see a lyrebird. Evenings and early morning are best for spotting these lovely birds.
WALK NOTES:
Distance: 5.9 Km loop walk
Duration: 1.5 to 2 hours or more…
Parking: Grants Picnic Ground
Food: Grants on Sherbrooke cafe or local cafes in Kallista which is under 1 km away
Toilets: at Grants Picnic Ground
No Dogs. Find some Dog-friendly walks in the Dandenong Ranges
Pram Friendly mostly, but can get muddy and the track narrows in parts – see images
Get directions to Grants Picnic Ground
Public Transport
Train to Belgrave Station then local bus route no. 694 (to
Olinda) or 663 (to Monbulk) It will take about 5 minutes by bus to Grants
Picnic Ground.
Or from Belgrave follow the walking track that passes Grants Picnic Ground and goes all the way to Sassafras!
---
Lyrebird Walking Track
Grants Picnic Ground starting point: Facing towards Grants on Sherbrooke cafe, walk to the left about 60 metres to see the entrance on the right to the Lyrebird walk and Hardy Gully Nature Trail.
Pass through the gates and turn right onto the pretty Hardy Gully Nature Trail which does a small loop and rejoins the main Lyrebird Walk trail.
Where Hardy Gully meets up with the main track again, turn right and continue. Follow to the next junction of tracks and keep on the left trail (Lyrebird Walk) to do this walk in a clockwise direction. It loops back to this point along Newman Track, so either way is fine to go.
Lyrebird Walk joins into Hall Track which runs alongside Grantulla Road for a short distance before arriving at Neuman Track where you then turn to the right and continue for a km or so.
At the next junction, go right along Newman Track to complete the loop or extend the walk by turning left and following Paddy's Track, which has steep sections and ads on a few km's to the hike.
Look at the map at the end of the page, download the map app.… and go rambling where ever you desire!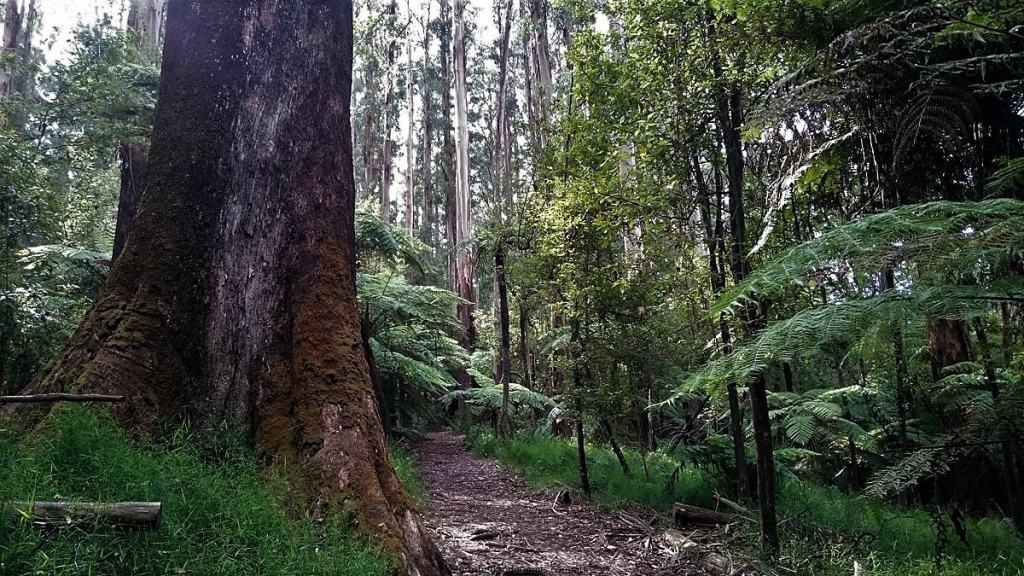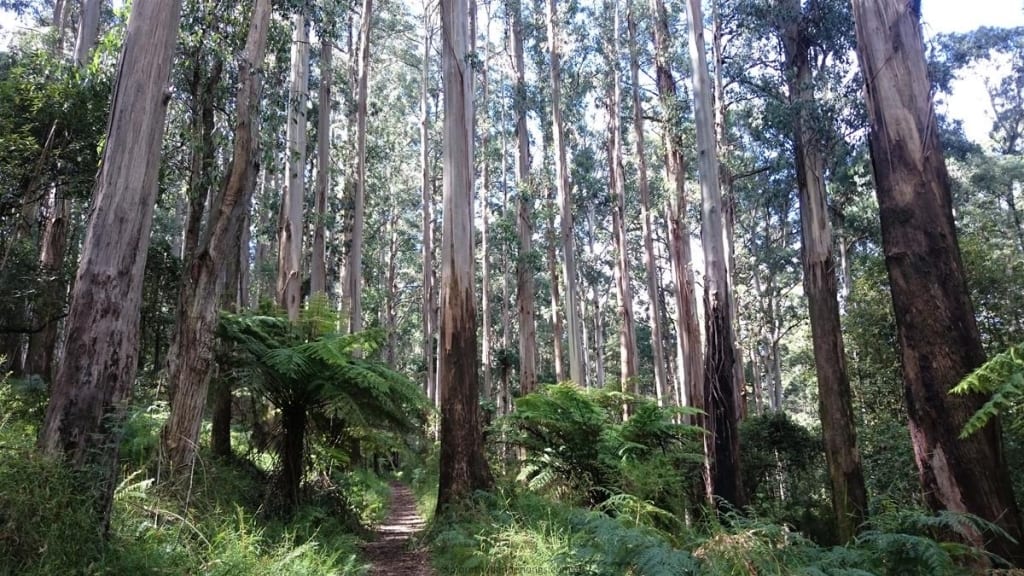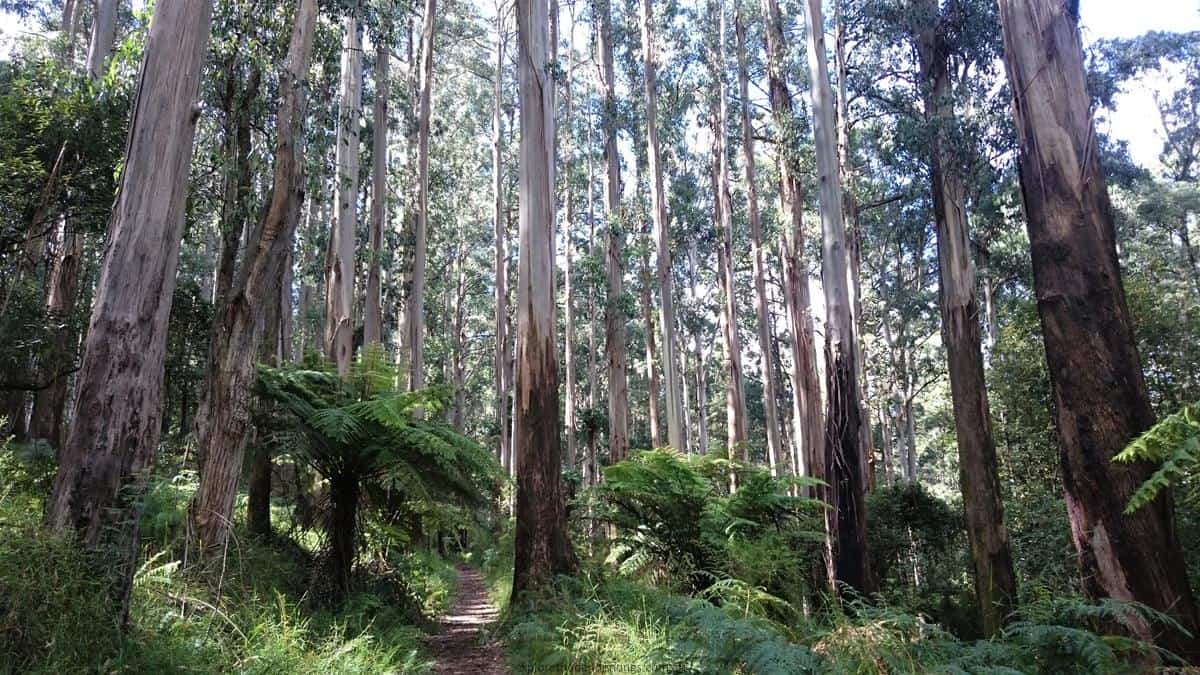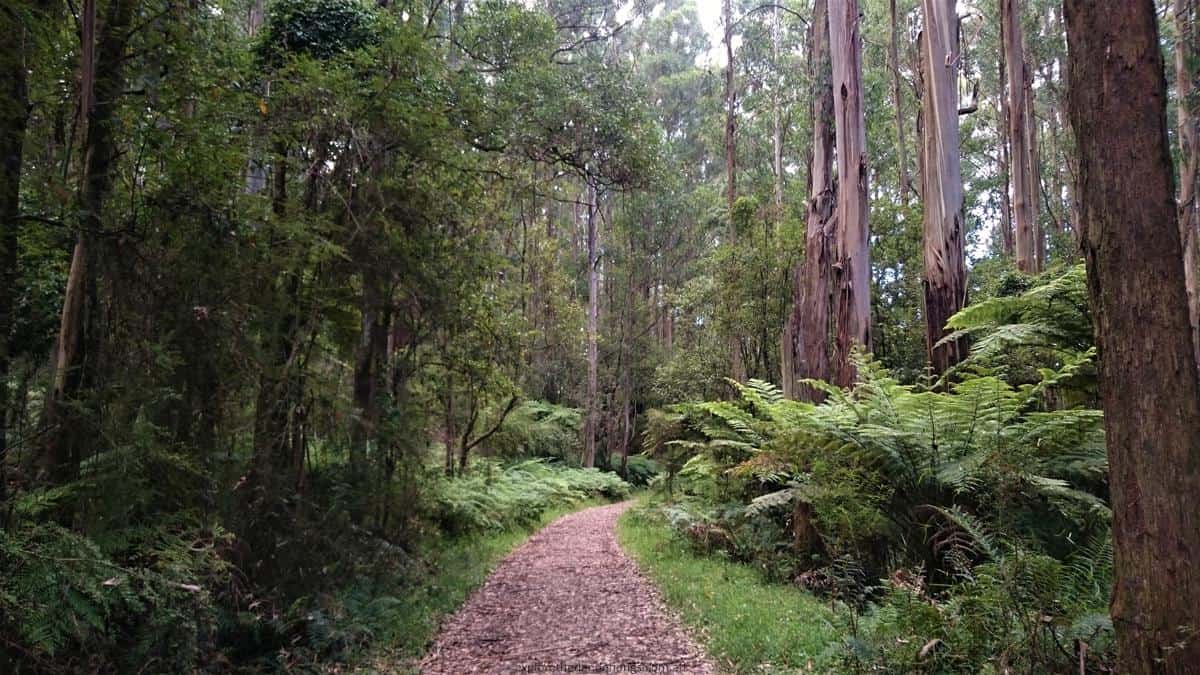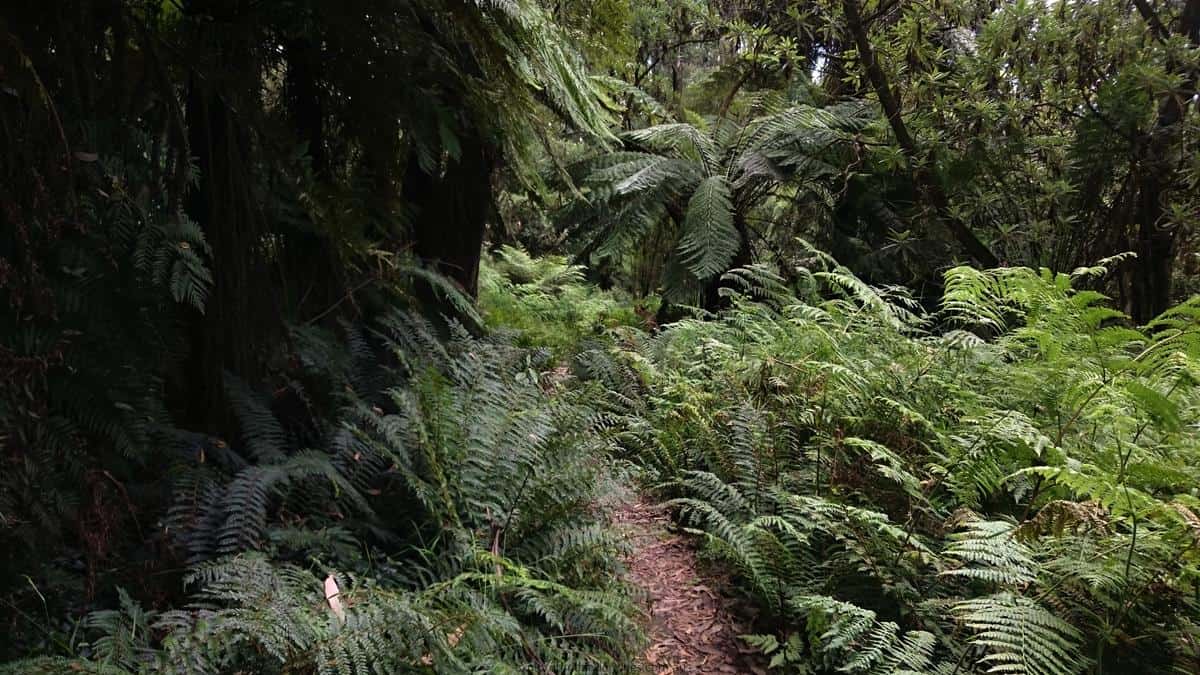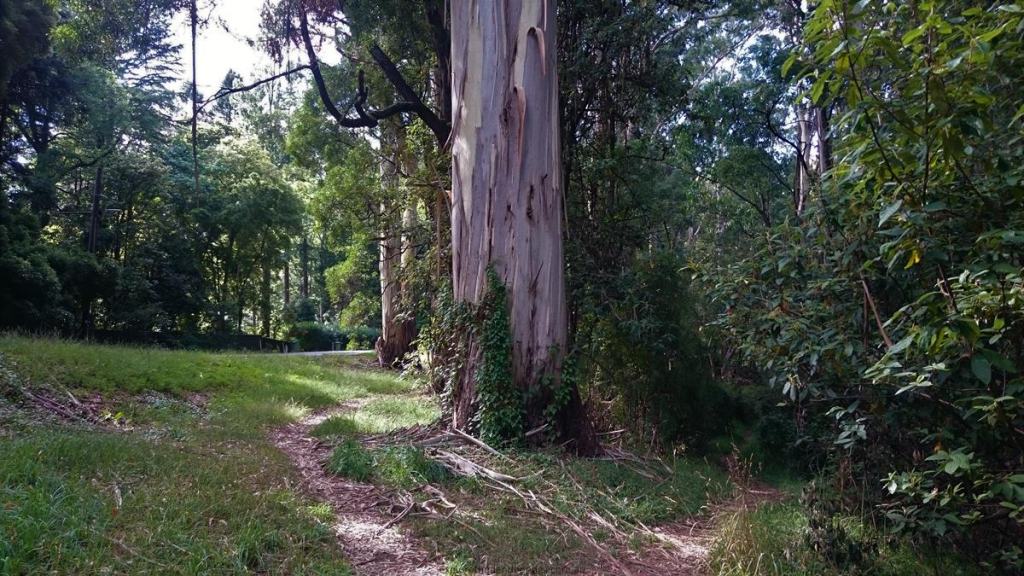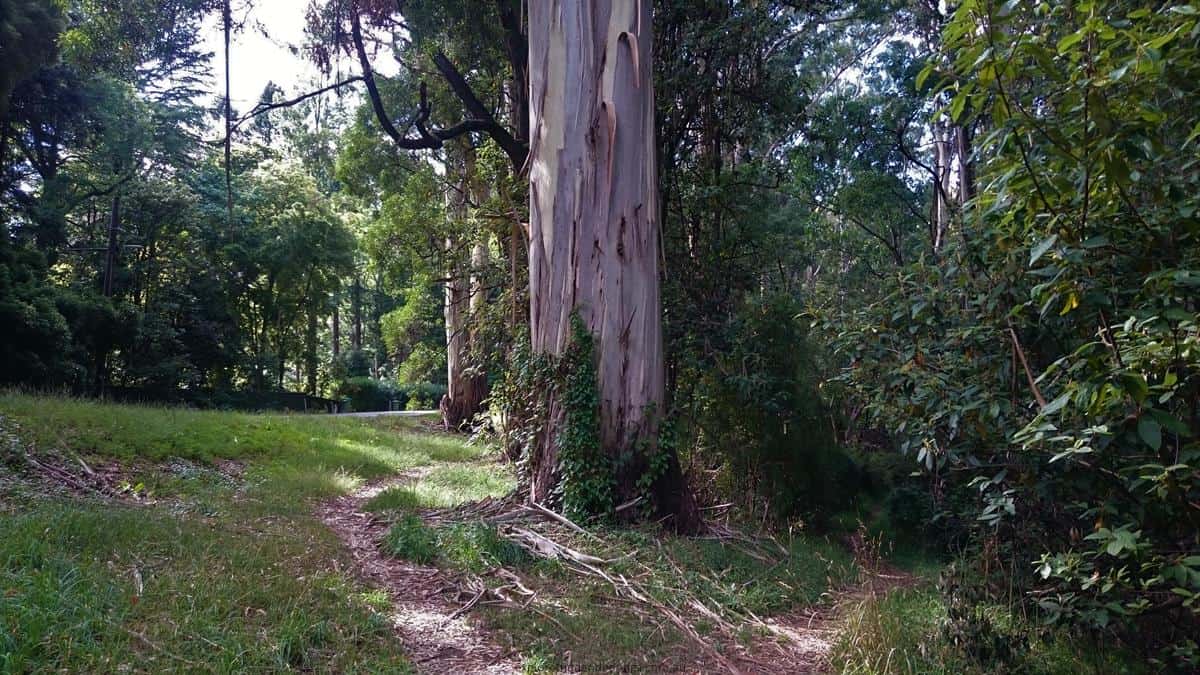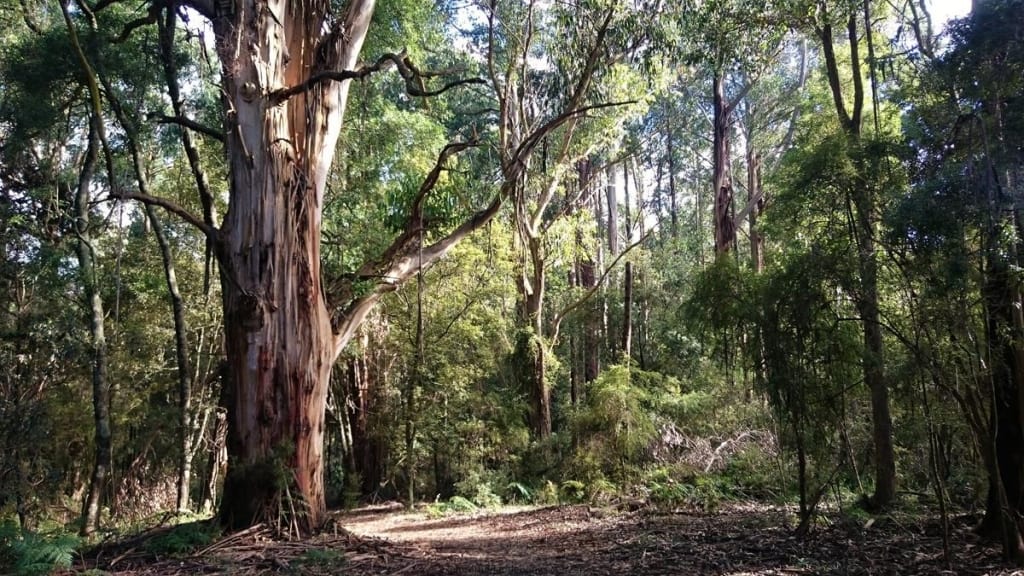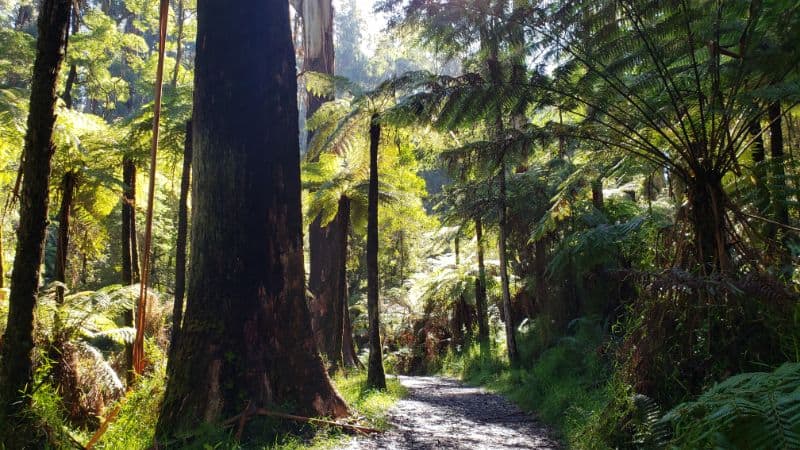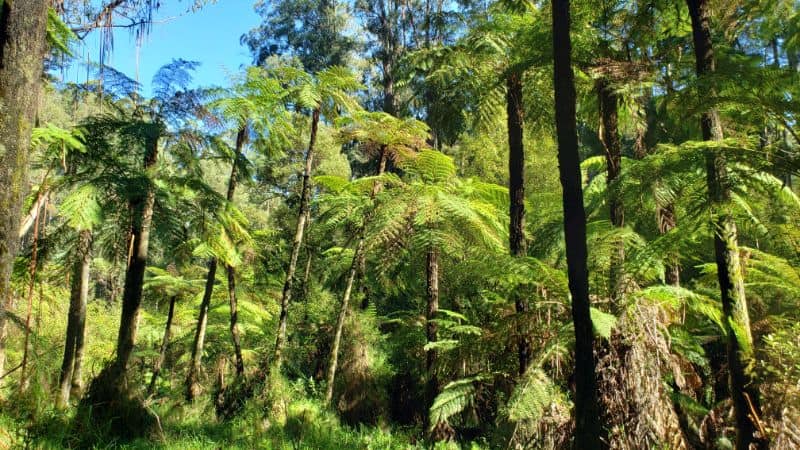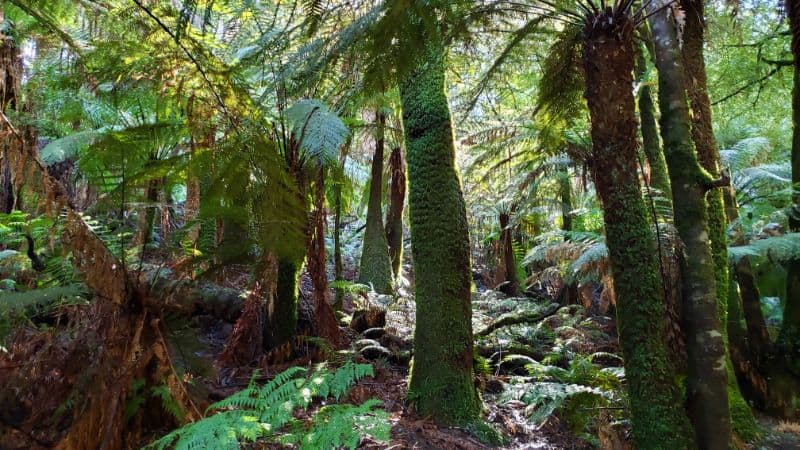 Accommodation Nearby
Kallista offers some gorgeous accommodation options, book easily through Booking . com or find somewhere unique with Air BnB.
The Stone on The Hill is a 3 bedroom home with bucket loads of charm and available as a holiday rental. Find out more…
A Cottage With A View At Tudor Ridge is another very special property that includes a spa and amazing views out to the Mornington Peninsula. Perfect for a couple or for up to 4 people. Find out more…